Liverpool's Bargain £8.5m Signing Taking Inspiration From Brazil Hero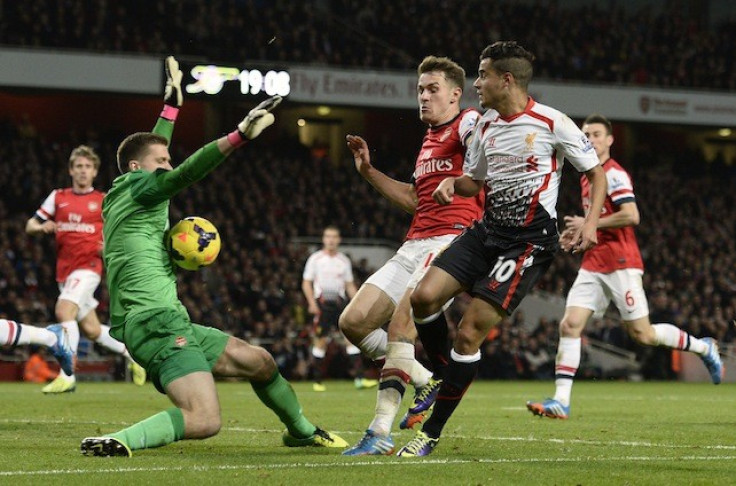 Liverpool youngster Philippe Coutinho has revealed he feels privileged to wear the number 10 shirt for the club because his hero Ronaldinho wore the same for Brazil as the playmaker goes from strength to strength on Merseyside.
Coutinho made the move to Liverpool from Inter Milan at the beginning of the year for a bargain fee of £8.5m and has become a favourite with the Reds' faithful as well as having a hand in helping the side back into contention for trophies.
Brendan Rodgers insisted this month that the 21 year old is capable of playing for Brazil when the side host the World Cup next summer and Coutinho says that while some of the national side's greatest players have worn the number 10 he is most proud to be sharing the same shirt number as Ronaldinho.
"It was a natural fit for me," Coutinho told the Telegraph. "It's a privilege. The link with the No 10 - in Brazil we had Zico and Pele but those two are a bit in the past for me. Number 10, for me, means Ronaldinho and it's a great honour to wear that number. It's what I wanted since I watched Ronaldinho play - so he is the idol for me, really."
Tottenham man Sandro recently compared Coutinho's skills on the pitch to Ronaldinho and the youngster is certainly shaping up to be one of Rodgers' best signings at Liverpool as he continues to improve his skills.
And the Rio-born starlet says he hopes to work slowly towards the goal of becoming a regular for Brazil as they prepare for a World Cup in which they are favourites to win it for the first time on home soil.
"I believe you should never stop dreaming, and you have to work hard to make the dream come true," Coutinho explained.
"I see it as a stairway, really. To play good football then play for a good team and then achieve the level where you are invited to play for the Selecao [the Brazilian national team] - and then have a good World Cup."
© Copyright IBTimes 2023. All rights reserved.