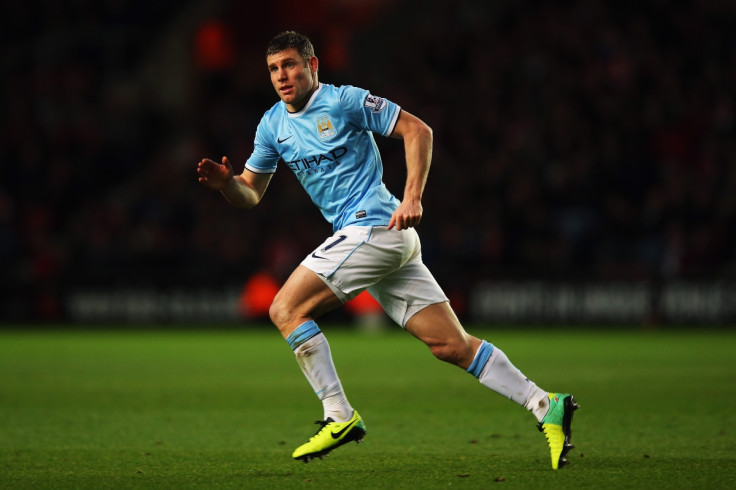 James Milner has reportedly rejected a £34m ($52.2m) deal from Manchester City to extend his contract and is set to join Liverpool in the summer, according to the Daily Mirror.
The midfielder has been offered around £130,000 to extend his contract with the club, along with performance based incentives which will also add a significant amount to an already massive wage bill. The Reds are favourites for his signature, with the player coming in as a natural replacement for Steven Gerrard, who is leaving the club to move to the MLS this summer.
Arsenal are also believed to be keeping an eye out for the player, but Milner is reportedly keen on moving to Anfield, given the plethora of options in midfield with the Gunners, which can seriously obstruct his playing time. However, the north London club shall provide him with the comfort of Champions League football, having all but confirmed their position in the top three this season.
The midfielder has made 44 appearances this season for the Cityzens, making 27 starts in the process. However, Manuel Pellegrini has limited his opportunities in his preferred central midfield position, using him instead in wider positions, to add more defensive stability to the squad.
Liverpool, with Gerrard gone, have a place vacant in the middle, where he can play alongside Jordan Henderson and behind Philippe Coutinho and orchestrate the play from the position he is most comfortable in. At 29, it is likely that this will be last contract at any club and the humongous wages afforded to him by City may turn the tide in their favour, when he seriously contemplates his future after the end of the season.
Meanwhile, City are looking to massively ramp up their squad in the summer, so as to return to title winning ways after being spurned by Chelsea in their bid to retain their title. They will face massive competition from Manchester United, who have secured Champions League football and will be pushing to get back to title winning ways.