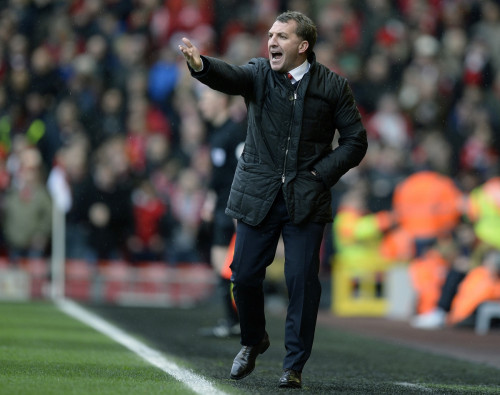 Liverpool are to give manager Brendan Rodgers a new long-term contract that is set to make him one of the best-paid managers in the Premier League.
Rodgers, 41, has kept Liverpool in the Premier League title race with a series of impressive results after the festive period and Liverpool are set to recognise this with a £2.5m-a-year deal lasting three years to tie the Northern Irishman's future to the club.
The former Watford and Swansea manager has also persuaded star names such as Luis Suarez and Martin Skrtel to stay at Anfield with Champions League football on the cards next season.
It is reported that owner John W Henry has reassured Rodgers that he is the man to lead the club into the future, and ensure that Liverpool become a major force in the Premier League again.
In an interview last week, Rodgers stated that he wants his playing staff's future sealed before his.
"I have regular contact with the owners and it is never mentioned," he said.
"I talk more about players. My ambition is more for the club so I want the players tied up so we can keep the best players and get players in.
"The club knows my feelings in that I love it here and hopefully – if I can progress and be good and everyone is happy – stay here.
"If it's not to be for the owners and they want a different direction at the end of it, I will have done my best."
The Reds travel to Arsenal in the FA Cup 5th Round on Sunday before Rodgers welcomes his old club Swansea to Anfield a week later.