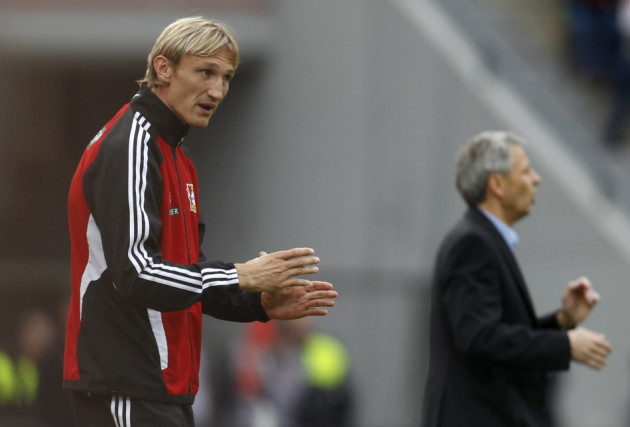 Sami Hyypia has revealed he would relish the chance to manage Liverpool at some point in his career as the former defender continues to be a success at Bayer Leverkusen.
Hyypia played represented Liverpool for ten years before finishing his career with Leverkusen in 2011 and then making the move into management.
The former Finland international worked alongside Sascha Lewandowski last season as Leverkusen finished third in the league, but this season has taken sole charge and is suitably impressing.
Leverkusen are hoping for another successsful season both domestically and in the Champions League, but Hyypia admits that he would one day love to manage Liverpool.
"I have got two special places in my heart," he told Bild. "I was born in Finland, and there the job as the national team coach is the biggest job. Liverpool has the other place in my heart. I don't want to say, 'That's my goal', but -- after the ten years I played there -- it would also be a dream to one day be the Liverpool manager."
However, he did insist that he's happy at Leverkusen, explaining: "I live in the here and now, and that means Bayer Leverkusen, which gives me a lot of pleasure."
Liverpool manager Brendan Rodgers is entering into his second season in charge of the Merseyside club and owners Fenway Sports Group have continuously insisted that they hope to keep him in the job for the long-term future.
But with Rodgers greatly untested in the Champions League, should he achieve the ambition of getting the Reds into the top four and prove to be out of his depth Hyypia could be a good alternative if he continues to shine for Leverkusen.