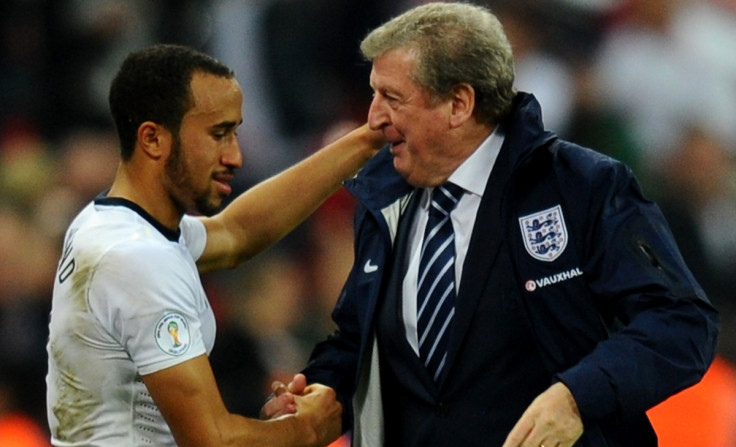 Liverpool and Manchester City are set to turn their attention to Newcastle United winger Andros Townsend this summer after being made privy to his release clause with the Magpies, which stands at around £10.5m ($15.5m). He could well be on his way back to the Premier League should the clubs decide to activate the clause.
The Telegraph reports that Crystal Palace, Southampton and West Ham United have already shown strong interest in Townsend, but the winger wants to keep his options open till later in the transfer window to assess the deals he has at hand and make a wise decision over his future. Townsend, who transferred from Tottenham Hotspur in January this year, has made 12 appearances for the Tyneside club, scoring four goals in the process and assisting two, a good return at a team which has been relegated to the Championship.
Liverpool manager Jurgen Klopp wants to add more pace to his attack and has included him in a list of targets such as Southampton's Sadio Mane and Arsenal's Theo Walcott. Townsend would provide a cheaper option for the Reds, who have not qualified for Europe and will be bereft of the extra revenue that comes from playing in these competitions.
City, who are obviously looking at a more elite set of target under Pep Guardiola, have to abide by the Premier League's home-grown policy and are looking at Townsend as a possible option this summer to fill that vacuum. They have previously expressed interest in the likes of Alex Oxlade-Chamberlain and Theo Walcott, but no reports have been made available of them being in the market.
Townsend is yet to discuss his future with Newcastle manager Rafa Benitez, who is desperate to keep him and help fight for a place back in the Premier League. The 24-year-old was not included in Roy Hodgson's 23-man squad travelling to the European championship despite being a part in the provisional team and is currently on holiday but will be back before the start of pre-season to resolve his future.