Liverpool are set to launch an appeal against Sadio Mane's three-game ban after the forward was sent off in the 5-0 loss against Manchester City, according to reports.
Citing sources, Sky Sports reported that the Reds will claim excessive punishment in an effort to reduce Mane's ban by one or two matches.
The Senegal international was given a straight red card by referee Jon Moss after he caught City goalkeeper Ederson Moraes's face with a high boot at the Etihad Stadium on 9 September.
Ederson needed eight minutes of treatment on the pitch before he was carried off on a stretcher, but Liverpool boss Jurgen Klopp insisted that the challenge was "an accident" and not worthy of a red card.
"I'm sure enough people will find a reason to say it's 100% a red card," Klopp was quoted as saying by the BBC in the post-match interview. "Sadio is very, very upset. He was shocked about the situation.
"In the game everybody thought the goalkeeper was seriously injured – I'm not sure what happened but he was running around after the game so not as serious as everybody thought."
If the appeal fails, Mane will miss a home against Burnley and two trips to Leicester City – one in the Premier League and one in the Carabao Cup.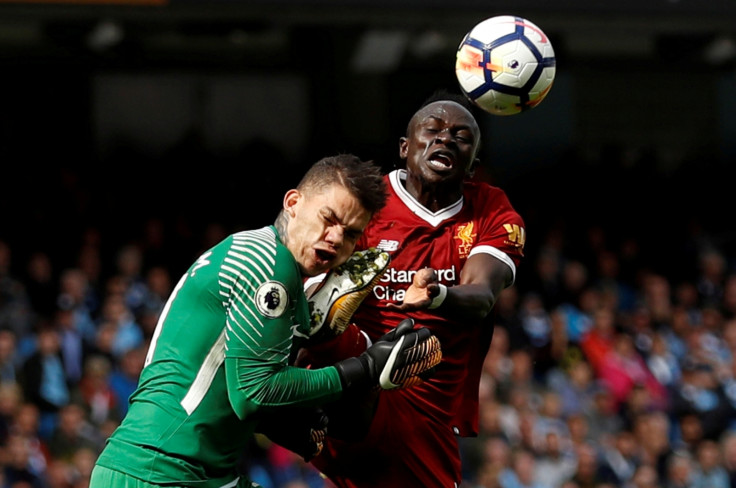 The 25-year-old is Liverpool's leading goalscorer in the league this season after having netted three times in four matches.
The Senegalese forward apologised to Ederson for his challenge on social media, writing: "I hope and wish Ederson a quick recovery. I am so sorry he was hurt during our accidental collision on the pitch and am sorry for him that he could not complete the match because of it."
Mane is available for selection in Liverpool's Champions League group stage opener against Sevilla at Anfield on 13 September.