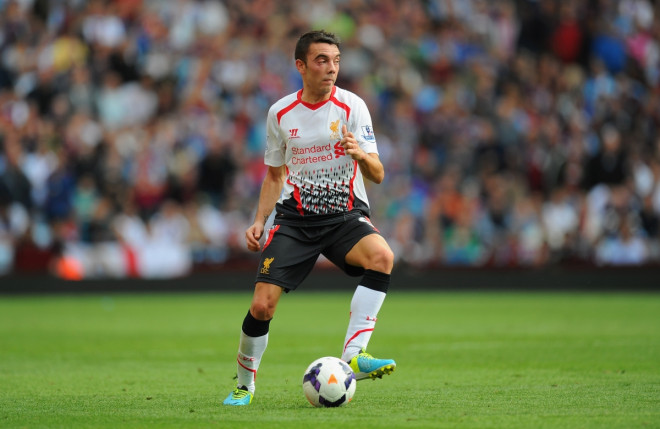 Liverpool are reportedly ready to open negotiations with Celta de Vigo regarding the summer transfer of unsettled Iago Aspas.
The Spaniard moved to Merseyside last summer after being one of the most clinical forwards in La Liga, but he has struggled to replicate that form in the Premier League having started just five games.
Local newspaper El Faro de Vigo reports that Celta are planning his return this summer, while Liverpool are reportedly willing to negotiate a departure.
Brendan Rodgers' side agreed to pay £9m to Celta to secure Aspas' services last summer. Nevertheless they have thus far paid just £3.5m, and agreed to pay the rest of the money over the next few seasons.
However, while both clubs appear willing to negotiate a transfer, El Faro de Vigo claims that the big stumbling block may be Aspas' salary, as Celta cannot afford to pay him his current £1.2m a year.
Meanwhile, in a recent interview with IBTimes UK, Aspas himself claimed that he is unwilling to remain on Merseyside should he continue to be marginalised.
"I will talk to the club at the end of the season, and if the situation remains like this, I think that for both the club and for me the best outcome is an exit," he said.
"Because they also paid €9m for me. Everything depends on what the club wants at the end of the season. Now we are just focused on the Premier League and we cannot be thinking about individual aspects."