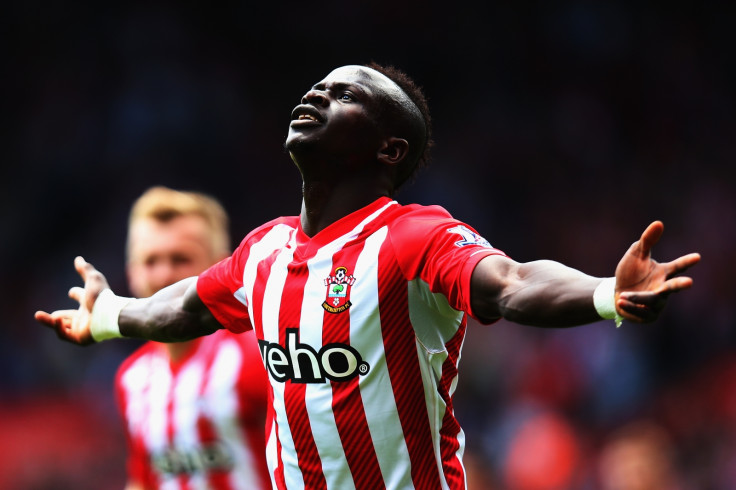 Liverpool have moved their attention to Sadio Mane after ostensibly failing in a bid to attract Mario Gotze to Anfield. The Southampton forward has scored 11 goals and assisted six in 37 appearances this season, including a hat-trick against Liverpool in a blistering 3-2 win for the Saints at the St.Mary's.
The Telegraph reports that Liverpool have a task in their hands to attract Mane, who is likely to get a lot of offers from clubs in the Champions League. Jurgen Klopp has to use all his influence to get the player to Anfield, putting forth a long-term future where they will be fighting for top honours. The Reds finished the season in eighth spot and will not play a part in any capacity next season in Europe, something that will be a major put-off for any players making their way into Klopps' plan.
Liverpool will face competition from arch rivals Manchester United, who are heavily scouting the forward and had a bid rejected for the player by the Saints in January. Jose Mourinho's imminent arrival at the helm is going to usher a major overhaul in the squad and their financial superiority over their closest rivals is likely to tilt the tide in their favour should they renew their interest in Mane.
The Reds have a history of poaching Southampton players, with the likes of Adam Lallana, Dejan Lovren and a few others making their way to Anfield in the recent past. However, Southampton have finished about Liverpool this season, which would make it that much more difficult for Klopp to convince Mane about Liverpool's way forward.
Meanwhile, the Reds have completed a deal for Mainz keeper Lois Karius, who will be competing with Simon Mignolet for the number one spot. Meanwhile, Gotze has all but closed the door on his move to Anfield, with Germany manager Joachim Low revealing that he has decided to give his career one more chance at Bayern Munich under Carlo Ancelotti.