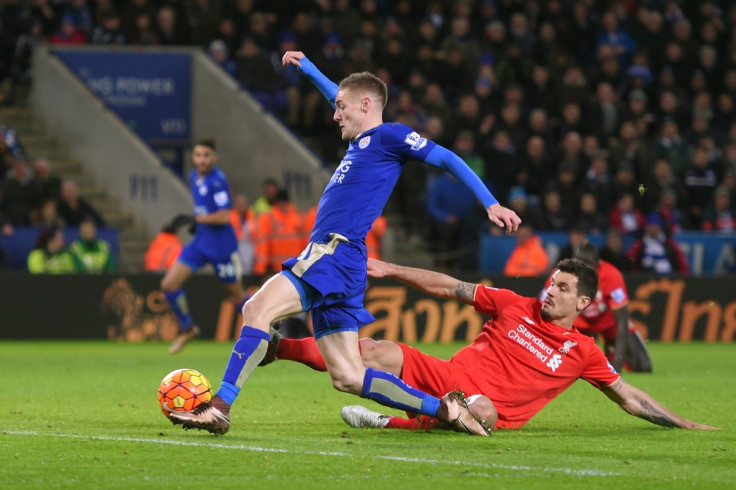 Liverpool's scouting network has been called into question after the club failed to sign Leicester City striker Jamie Vardy when he was a non-league player. Vardy has enjoyed a stunning campaign this season with 18 goals to his name, including two against the Merseyside club in a 2-0 win at the King Power Stadium.
Earlier in the season, the 29 year old eclipsed Ruud van Nistelrooy by scoring in 11 consecutive Premier League matches, reaching the landmark against the Dutchman's former club Manchester United. The England international's form, which puts him in contention to travel to this summer's European Championships, saw him linked with a £30m move to Chelsea, according to The Daily Telegraph, less than four years on from his £1m move from then-conference side Fleetwood Town to The Foxes.
However, a combination of a bout of groin surgery and Vardy's intention to sign a new contract with Leicester saw him remain with Claudio Ranieri's side, who are flirting with a Premier league title tilt. Vardy wasted little time marking his new-found commitment with a double to down Liverpool, including a goal-of-the-season contender to open the scoring. Performances such as these have seen former striker John Aldridge rue the Reds' ponderous approach in the transfer market.
"Like everyone, I've been absolutely blown away by what Jamie Vardy has achieved at Leicester this season," he told the Liverpool Echo. "What a campaign that lad is having, and what a goal he produced against us on Tuesday. Top class. Vardy reminds me of myself. He's an absolute pest, he wants to fight everybody on the pitch every game, and he is always on the shoulder of defenders, asking them questions. There's not much of him, but boy does he put himself about! You don't get a minute's peace with him.
"And as he's shown this season, he's a great finisher, too. You can see the confidence oozing out of him. It's great to see. I honestly can't say enough good things about him. Vardy is the man in form, and he's laid down the gauntlet to Daniel Sturridge, Wayne Rooney, Harry Kane and co this season.
"I know it's a simplistic thing to say, but I do wonder where was Liverpool's network when Vardy was emerging? This lad has come from non-League football, and then from Fleetwood Town, just up the road. Liverpool missed out there, but then so did a lot of clubs. Good on Leicester for taking the punt. They haven't half been rewarded."