Liverpool should not be worried about paying around £70m for the likes of RB Leipzig midfielder Naby Keita and Southampton captain Virgil van Dijk and must get used to paying the going rate if they want to capture their top targets, according to former Reds midfielder Dietmar Hamann.
Jurgen Klopp's side are eager to push through a deal for Keita and are reportedly preparing a club record bid for the Guinea international, who is believed to have his heart set on a move to Anfield.
Leipzig are determined to keep Keita beyond this summer and have slapped a £70m price tag in order to ward off interest from the likes of Liverpool, who have already signed Dominic Solanke and Egypt international Mohamed Salah.
Hamann, who patrolled Liverpool's midfield for seven seasons, does not think his former side should be "put off" by the gargantuan price tag for Keita, who he believes will be key component of Klopp's set-up for years to come.
"Would £70million put me off buying Keita? No," Hamann told the Liverpool Echo. "Just getting through the play-off round and into the group stage of the Champions League would pay off a big chunk of that fee.
"With Keita on board, Liverpool would have an even better chance of getting through. You can question the fees being mentioned for the likes of (Virgil) Van Dijk and Keita, but if you want the top players you have to pay the going rate.
"It's no good saying the market value is £30m because you aren't going to get someone like that for that fee. If Liverpool had to pay £60m or £70m to get Keita it wouldn't worry me. You are buying a top player for years to come."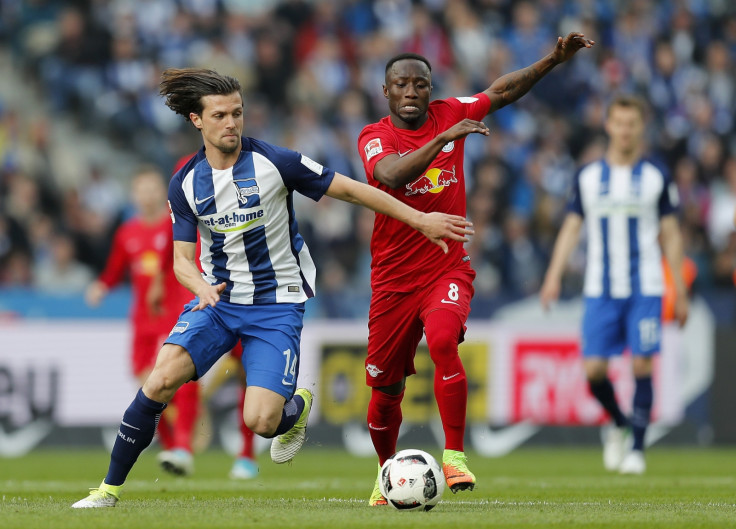 Keita, 22, scored eight goals and eight assists for Leipzig as they secured Champions League qualification in their first ever season in the Bundesliga.
Despite his impressive performances last season and the current climate of the transfer market many are still baulking at the £70m valuation for the relatively experienced star, but Hamann is sure the Liverpool target is no flash in the pan.
"Yes, he's still young but that means there's a lot more to come from him," Hamann added. "At 22, he's still learning and there's room for more improvement. He won't shirk a battle and will be able to handle that side of the Premier League.
"Keita has got far too much quality to be a one season wonder. He would be a tremendous signing for Liverpool."