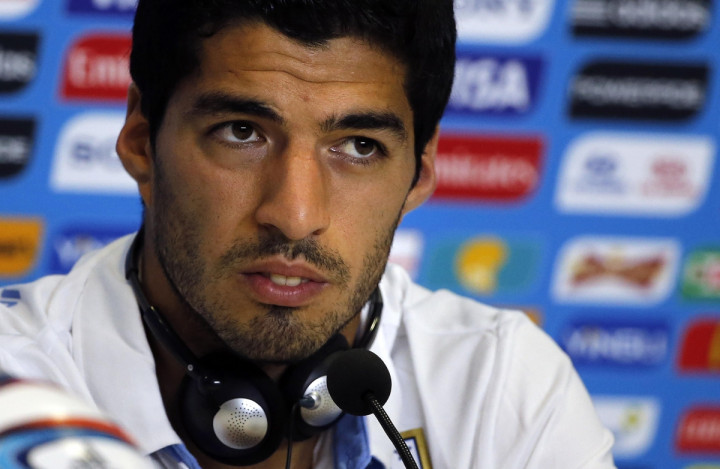 Liverpool star Steven Gerrard has revealed that he urged Luis Suarez not to join Arsenal last summer.
The Uruguayan international has left Anfield and completed his switch to Barcelona last month. The former Ajax man was a transfer target for the Gunners last summer as their manager, Arsene Wenger publicly expressed his side's interest in signing the star striker.
However, Liverpool rejected Arsenal's offer for Suarez and kept him at the club for the last season. The 27-year-old was the Premier League's top scorer with 32 goals and has won the PFA Player of the Year award.
The England international says that Suarez always dreamt of joining either Real Madrid or Barcelona. Gerrard claimed that he persuaded the Uruguayan striker to reject Arsenal and give his best to the Reds for one season in order to attract interest from the La Liga giants.
"I said, 'Don't go to Arsenal'. I would have been really sad and disappointed to see Luis go to Arsenal. With all due respect to them, I said to him that he was too good for Arsenal," Gerrard told the Telegraph.
"I said if you score 30 goals for us and win the PFA Player of the Year, the press Player of the Year – I knew he was going to win them – I told him Real or Barcelona will come for you."
"I think he got the wrong advice last year from people around him, from people saying he needed to play in the Champions League and it did not matter who it was for."
"I have experience of the Spanish clubs myself and I know if you play well they will come back and come back. I knew they'd be back for him as well."
"I just thought for his own sake, to get respect off the Liverpool fans, he had to give us at least one year."
"A lot of people might still think he should have given us one more, but my big dream was to play for Liverpool, and the foreign players' big dream is to play for Real Madrid or Barcelona, that's a fact," the Liverpool skipper concluded.