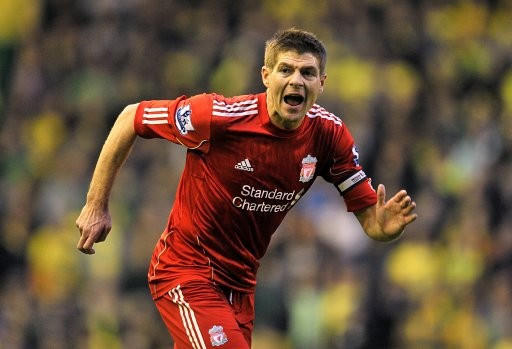 Liverpool legend Jan Molby has accused Stuart Pearce of having ongoing hang-ups with Liverpool, as the England caretaking manager chose Scott Parker ahead of Steven Gerrard for the captaincy role.
Gerrard was widely believed to be favourite to be named skipper ahead of England's match-up with Holland, but Parker, who hasn't been a regular for the side since 2003, was named by Pearce to lead the Three Lions instead.
And though Parker claimed that Gerrard was 'ultra-professional' in his congratulations for the Tottenham man, Molby insists he's baffled by the fact that the Liverpool captain wasn't able to lead his country as well as his club.
"How Stuart Pearce came up with Scott Parker as England captain I just don't know," he told the Liverpool Echo.
"Steven Gerrard was the obvious choice but I just think Pearce has a hang-up with Liverpool. If Gerrard played for Manchester United it would have been straightforward.
"I could see the sense in going for a younger player like Joe Hart, but giving the captaincy to Parker baffles me."
Molby argued that while critics see Parker as in good form at the moment, the midfielder hasn't convinced that he can be a top player on the international stage for the long haul.
"Parker is flavour of the month having been named England Player of the Year but he's not even captain of his club," he explained. "I'm not even convinced he's a great international player.
"Where was he at the Emirates when Arsenal scored five? I'm not having a go at Parker but I don't understand Pearce's decision."
Gerrard is still widely tipped to lead England into Euro 2012, but the skipper is currently still having a hamstring injury assessed, after he came of the pitch against Holland.