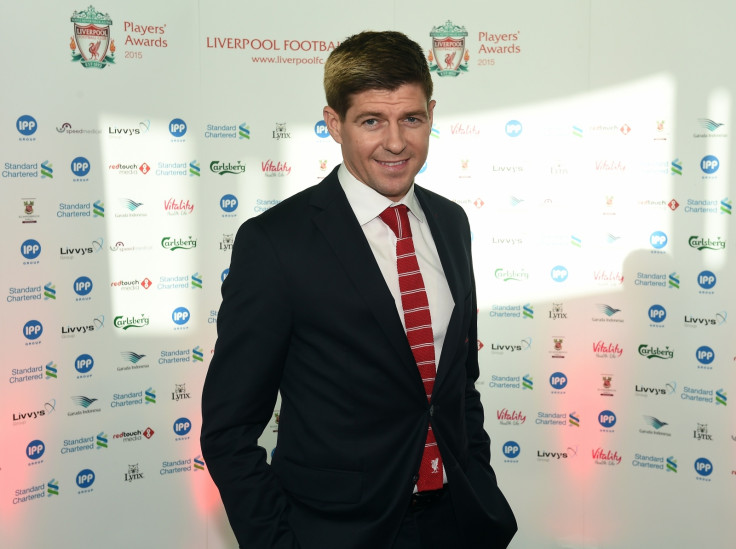 Liverpool chief executive Ian Ayre says talks have already been held regarding Steven Gerrard's potential return to Anfield.
Gerrard plays the final game of his 17-season Reds career on 24 May against Stoke City before joining Major League Soccer side Los Angeles Galaxy.
Reports have suggested Gerrard could return to Liverpool on a two-month loan spell in the January transfer window during the MLS off-season and Ayre has confirmed the subject of the skipper's return has been raised.
"I would hope so [that Gerrard could return] definitely and it's certainly something we touched on during the process with Steven and his representatives," he told the Liverpool official website.
"What we said was it's not the right time for him or us to decide or suggest what that might be, but certainly the door is very wide open for him. The owners said very recently that's the case as well. He's an integral part of this football club forever, just like he's part of the Liverpool family. He can come in whenever he wants."
With over 700 professional appearances for Liverpool and 10 major honours, Gerrard leaves Merseyside as one of the club's greatest ever players; a rare one-club man in the era of modern football.
With Ryan Giggs and Jamie Carragher – two players to have also devoted the core of their career to a single side – having recently retired, Ayre has speculated that Gerrard could be the last to make such a significant commitment.
"In this day and age, and in modern football as people call it, to have one player that has contributed his whole career to his home club is almost unique," he added.
"People will always talk about him, he will always be part of this club, he will always have a place here when he wants to be here.
"He committed his entire career to Liverpool and it will be interesting to see whether we ever see that either at Liverpool or in football again."