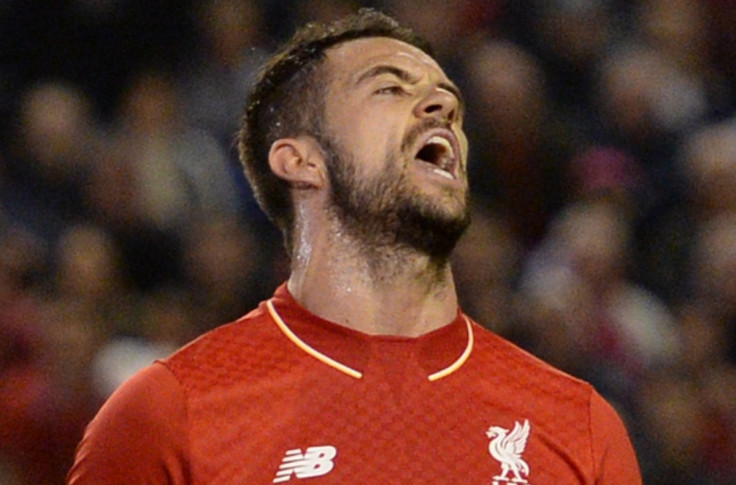 Liverpool striker Danny Ings is consigned to not playing again this season after scaling back expectations regarding his return from a cruciate knee ligament injury. Ings underwent surgery in October and was hopeful of staging a return before the end of the campaign however those hopes have been dashed by medical experts.
The English striker suffered the injury in training prior to Jurgen Klopp's first match in charge of the Reds following the dismissal of Brendan Rodgers, but was expected to return within six months after going under the knife. Ings had netted three goals in five appearances for the Merseyside club after joining from Burnley in the summer.
However, predictions regarding a early comeback appear to have been premature. Ings says he must return to 100% fitness such is the severity of the injury, but is not optimistic over playing for Liverpool again this term.
"When I got the injury I said straight away I will play again before the season finishes but I think with the advice I've had of the surgeons and physios, I know they won't risk me and I don't want to risk it myself," Ings told NBC Sports. "If I'm back and feel 100 percent and I am ready, I will be itching to get back to be part of the squad.
"If I am not 100 percent and even if I am 98 percent, with this kind of injury. I will make sure I work hard enough and be ready to come back in preseason and go again. I am hoping and I'm going to work as hard as I can to get back before the end. Time will tell.
The Liverpool forward added: "This is all about the highs and lows of football. I was at the happiest point of my career and then, at the time of the injury, I felt like I was at my lowest point. I just felt like I got my foot in the door.
"I was becoming established here at Liverpool, playing games and scoring goals, keeping my place in the team and had made my debut for England, then somebody took that all away from me. It is absolutely gutting because football has been my life.
"If I can't do what I love doing then it is like someone having their kids taken away from them. That is how I felt. I know that I am going to come back extremely strong."