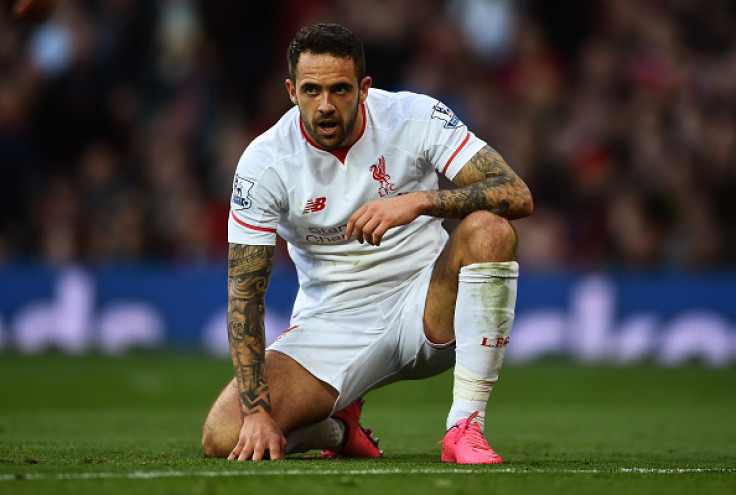 Liverpool forward Danny Ings is hopeful of returning sooner than expected from the anterior cruciate ligament damage that is threatening to keep him out for the rest of the 2015/16 campaign. The English striker is set to undergo surgery on Tuesday (20 October) after suffering the injury during training ahead of the Premier League game against Tottenham.
The 21-year-old striker joined the Reds from Burnley this summer, and was expected to provide backup to Christian Benteke and Daniel Sturridge, who are the club's main forwards. Ings, however, was determined to nail down a regular spot in the starting XI and was on the verge of doing so when the injury in training ruled him out for the rest of the season.
The former Clarets forward had scored three goals in five appearances for the Merseyside club, and his performances saw him being called up and make his debut for the Three Lions in their Euro 2016 qualifiers against Lithuania. Ings, who has had knee surgery before, is confident that it is not a recurrence but a completely different injury. This has given the striker hope of recovering ahead of schedule to play a part for Liverpool this season.
"I was coming from the centre of the pitch to the left-hand side running full tilt. I received the ball on the inside of my right foot and as I came inside pressing off my left it got caught in an awkward position. I went and sat down," Ings said, as quoted by the Daily Mail.
"We had tests on it and it was perfectly fine, the wobble test [used to detect cruciate ruptures] – everything was fine. We didn't have a clue what it was because after that I got up and thought I could go and train again. We walked in because we didn't want to risk it. We were doing tests again and there was nothing there."
"This is something completely different. The MRI showed it was an isolated ACL partial rupture. The only positive thing is that everything around it, the meniscus, all the other ligaments are fine so hopefully that will shorten the timescale when I return," the Reds striker explained.
"I feel better than I expected to feel and that might come from the fact I have had previous injuries that have been quite lengthy before or it might just be the fact I made my debut for England and I was playing all the recent games for Liverpool. I think it is important not to get too down."
"There will be a few down days when I am not feeling myself and I am gutted I cannot be out with the team. But I am trying to stay as positive as I can be," he added.