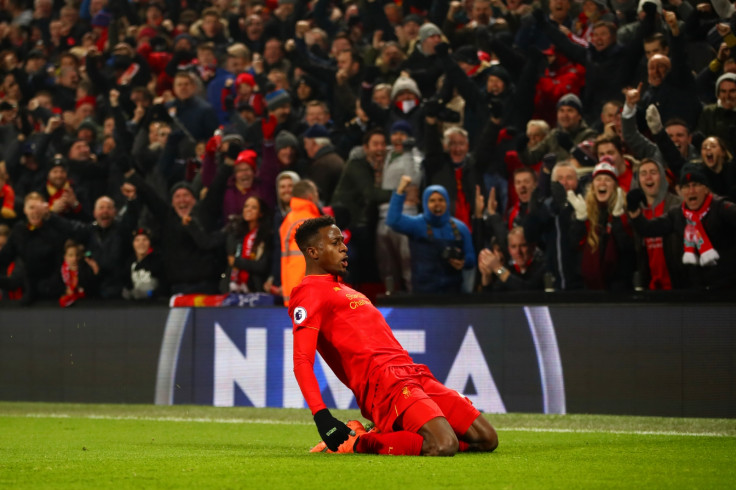 Divock Origi has revealed that he snubbed advances from Manchester United and Bayern Munich in the past before he signed for Liverpool. The Red Devils wanted to sign him as a 15-year-old but he moved to Lille where he impressed in the Ligue 1.
Bayern were interested in signing the striker in 2014 but Origi declined the opportunity to move to Liverpool for more first team opportunities, where he is thriving under Jurgen Klopp.
The Belgian was among the scorers in their 4-3 loss to Bournemouth and is getting a better opportunity with the team in the absence of Philippe Coutinho and Daniel Sturridge, both of whom are out with injury. Origi has scored five goals for the Reds in all competitions and will have a decisive part to play if they have to challenge for the Premier League title.
"I started with the national team at Under-16s. It was a very good year for me, a lot of scouts were coming to my dad. I heard Manchester United wanted to sign me, some Italian clubs and German clubs," Origi said, as quoted by Goal.
"I visited Lille's training centre. I was amazed how good it was. I saw how Eden Hazard had grown from young player to big player winning the league with them and that was something very nice. They have a very good reputation at developing young players.
"My heart said: 'go to Lille'. I remember coming home from school, sitting in the kitchen and my dad said: 'the choice is yours, what do you want to do?' I decided to go to Lille.
"[In 2014] there were offers from everywhere. Bayern were interested, all these clubs. But I came to Liverpool, I saw the facilities, I took some time out of my vacation to visit Melwood and speak with [then manager] Brendan Rodgers," he added.