Liverpool striker Mario Balotelli has been banned for one game and handed a £25,000 fine for his "Super Mario" Instagram post.
Balotelli, 24, was charged by the Football Association for an alleged anti-Semetic and racist image posted on his Instagram page and later relayed through his Twitter account.
The former Manchester City star, who returned from injury in his side's 3-0 defeat to Manchester United at the weekend, accepted the FA charge last week.
He will now miss the Premier League clash with Arsenal on Sunday 21 December.
Balotelli posted a photo featuring Nintendo flagship character Super Mario with the caption "jumps like a black man and grabs coins like a Jew".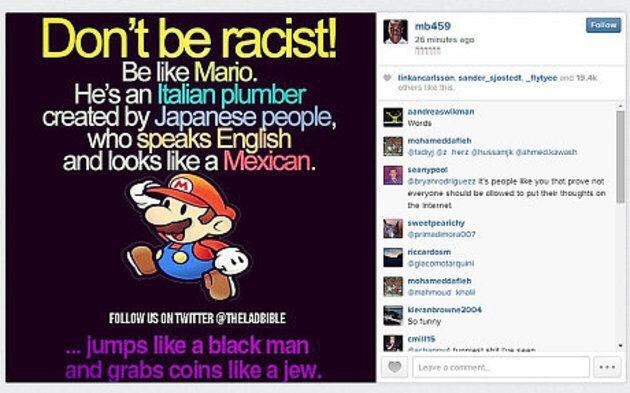 Balotelli promptly revealed the post and issued an apology, denying any racist intention.
"I apologise if I've offended anyone. The post was meant to be anti-racist with humour," Balotelli said.
A Liverpool spokesman said: "The club acknowledges the decision reached by the FA independent panel and due consideration will be given to the written judgment once we receive it from the FA.
"Any further action taken by ourselves in relation to this matter is between the club and player."