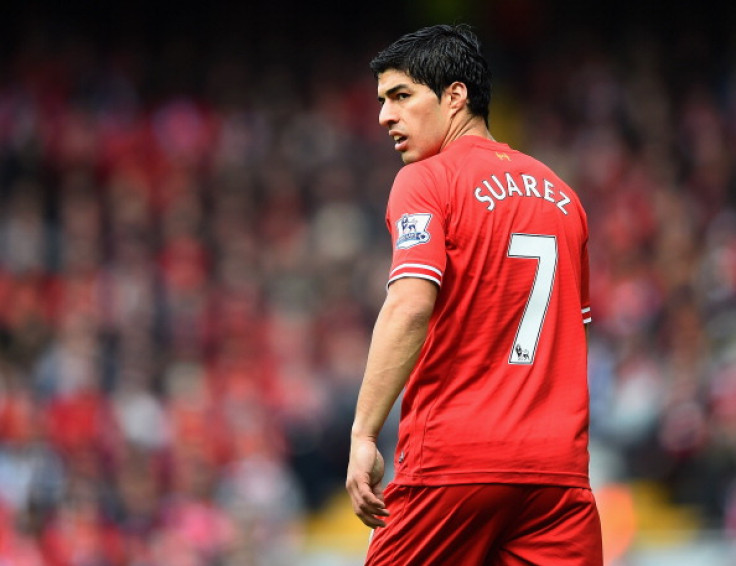 The agent of Liverpool striker target Jaime Baez has told IBTimes UK that the striker is attracting interest from the Premier League.
The 19-year-old is currently plying his trade with his native club CA Juventud in Uruguay. His style of play and form have seen him being dubbed as the "New Luis Suarez". The former Ajax man was the standout player for the Reds last season.
Baez has been attracting interest from top clubs across Europe as it was earlier reported that Brendan Rodgers' side, along with La Liga outfit Valencia were keen on securing the striker's services.
However, Baez's agent Pablo Boselli has revealed that several clubs from England, Spain and Italy have already made contact for signing the prodigy.
"Yes. Jaime is playing at top level since the last two years. Being 19 years old and playing for two years in first division, scoring goals and of course playing in the national team, has been reason for many clubs to show interest in him," Boselli told IBTimes UK.
"We prefer to be very careful about names of clubs, but I can say that in our last trip to Europe [last month], most of the important teams of England, Spain and Italy knew all about Jaime and asked us about his movements and personal info."
When asked if Baez is aware of Liverpool's interest, the striker's agent said: "It is very important for us like Jaime's agents, to know about interest from big teams. Also for Jaime it is very important. It is a confirmation of the excellent performance of Jaime."
After confirming interest from England, Spain and Italy, Boselli admitted that Baez's dream is to play in a top league in Europe in the future.
"In this moment, Jaime is with our national team preparing for the South American tournament of January. But of course is a dream for him to play in one of the three top leagues in the world. We are sure if Jaime continues playing and working hard he will be a top striker in Europe," Baez's agent explained.