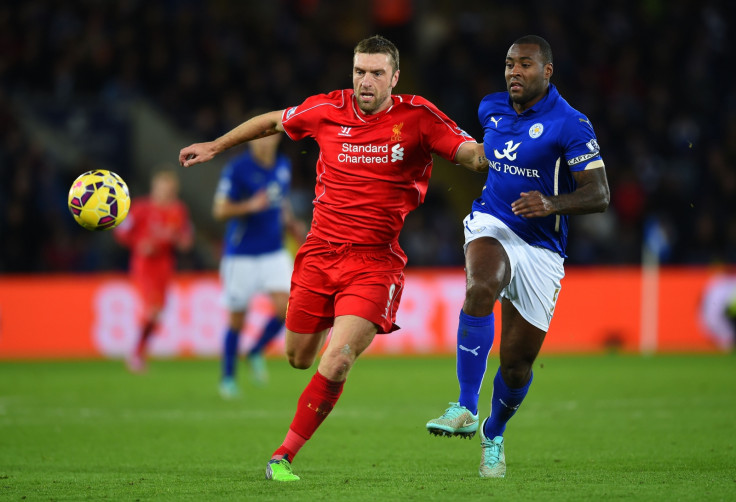 Liverpool striker Rickie Lambert has opened up regarding his failed move to Aston Villa on deadline day during the January transfer window and how it was his decision to reject a chance to play regular football.
The former Southampton striker has struggled since his arrival at Anfield during last summer's transfer window and has failed to feature in any of Liverpool's recent games following the return to fitness of Daniel Sturridge.
Lambert revealed that he was not aware of any interest until deadline day and it was Brendan Rodgers who called him and informed him of Villa's interest in signing him on a two-and-a-half-year contract.
The 33-year-old forward was close to completing a move after agreeing a deal with the Villans, but pulled the plug in the last minute after deciding that it was too big a decision to take in the last minute, as he also had to consider the needs of his family.
"I wasn't aware of any interest until deadline day," Lambert told the Liverpool ECHO.
"I got a phone call from the gaffer about 4pm saying Aston Villa had come in. He said he didn't want me to go but basically offered me the chance if I wanted to play football, which is fair enough."
"I spoke to my agent, I spoke to my wife, I spoke to Aston Villa and it was close. It was very close. It was touch and go. We agreed everything."
"The deal was agreed, but in the end, there just wasn't enough time to say 'yes' - to make a decision in the space of four or five hours for the next two-and-a-half-years. Not just for me, but for my family as well," the Reds striker explained.
"It was something I just couldn't do. It was too short notice. It was too big of a decision to make in the short amount of time I had."
Lambert, who is a boyhood Liverpool fan, says that he was not ready to leave the club just six-months since his arrival and that he is not willing to give up on a career at Anfield.
"It was nothing negative towards Aston Villa, it's a great club. I just didn't think it was right for me to leave here just six months into my Liverpool career. I didn't want to go," the former Southampton forward confessed.
"It was something that I would have probably looked back at a few years down the line and regretted if I had moved too early. It was very close but I just couldn't do it."
"It's hard sometimes when you aren't playing but I'm at the club I love. I'm not willing to give that up easily," Lambert concluded.