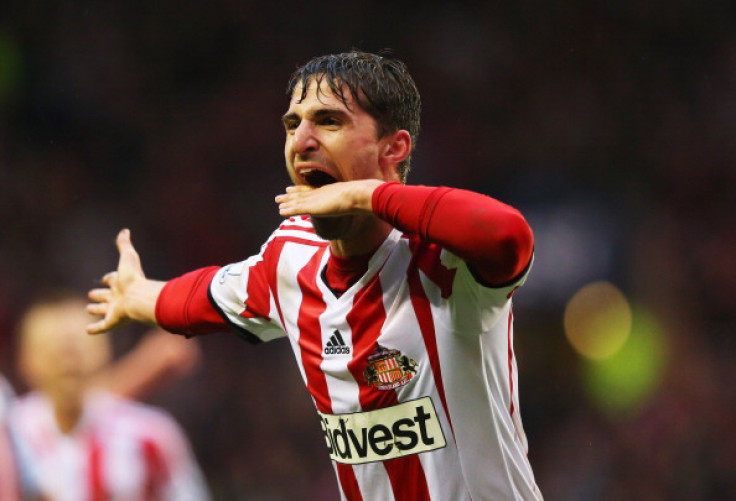 Fabio Borini has opened up regarding his struggle at Liverpool and the reason he had to leave the club to move forward in his career. The Italian striker joined the Anfield side in 2012 from AS Roma but made just eight starts, scoring two goals during his stay in Merseyside.
The forward admitted that it was the treatment meted out to him by manager Brendan Rodgers that forced him to leave the club and join Sunderland in a reported £10m ($15.4m) move in August.
Borini turned down a permanent move to Sunderland in the summer of 2014, despite spending the entire season on loan at the Stadium of Light during the 2013-14 campaign, in order to stay with the Reds. However, the Northern Irishman froze the forward out of the starting XI, which saw the Italian make just 12 appearances from the substitute's bench in the Premier League.
The 24-year-old, who has one international cap for his country, has revealed that this treatment was the main reason for him leaving and he made it clear he was not at fault in any way to be treated like an outcast by the manager. He admits he wasted too much time sitting on the bench at Liverpool but is glad to be back with the Black Cats, a club he had relative success with.
"It was really upsetting to train on my own. It was the killer that led me to leave Liverpool. I always gave everything for the club and I showed that on the pitch and in training," Borini said, as quoted by the Liverpool Echo.
"Everyone knows within that club that I did everything and never complained. They make you train at different times from the first team, so I was actually not seeing them – not because of my behaviour, or because I had said something or done something wrong. I did everything right and people inside the club know that. I can't really say why, because I don't know why."
Borini added, as quoted by the Daily Mail: "I wasted too much time – not because I wanted to waste it, or deserved to waste it, I just wasted it. That's why I came back to a place where I have been loved, and still feel the love from the supporters."