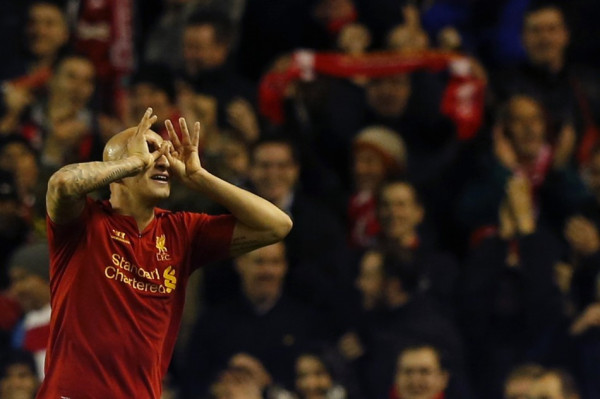 Jonjo Shelvey is looking forward to a new challenge at Swansea City and admits that he decided to leave Liverpool because of the advice he received from Brendan Rodgers.
The 21 year old put pen to paper on a four-year deal at the Liberty Stadium on Thursday afternoon and will be hoping that he can gain more regular playing time under Michael Laudrup.
Shelvey was snapped up by Liverpool as a teenager after making his name at Charlton Athletic, and despite impressing in the early stages of last season he found it hard to nail down a place in the Reds midfield.
The England Under-21 midfielder found it hard to displace the likes of Steven Gerrard, Joe Allen and Jordan Henderson, ultimately deciding that a move to Swansea would be the best for his blossoming career.
Swansea impressed many with their attractive brand of football last season but it seems Shelvey was convinced to make the move by Rodgers, who has fond memories from his time in charge of the Welsh club.
"Leaving Liverpool was a very hard decision," admitted Shelvey, as quoted in The Sun. "But coming to Swansea, who play similar football which Brendan and managers before him installed, is an attraction.
"Brendan said he wouldn't let me go to a club that wasn't right for me. He said Swansea are perfect for the way I play.
"He couldn't guarantee me the first-team football at Liverpool, and he said if I could get the game-time at Swansea then I should go. I need to come and play football and get myself to the status that I once had."
While Liverpool concentrate on improving their league position, Shelvey will hope he can play a big part in helping Swansea improve upon a memorable season in which they won their first major trophy and qualified for the Europa League.