Roma's Brazilian goalkeeper Alisson is the "Lionel Messi of goalkeepers" and is worth in excess of €50m (£44m), former Giallorossi goalkeeping coach Roberto Negrisolo has said.
Alisson, 25, has been linked with a summer move to Liverpool and Paris Saint-Germain following his stellar performances for Roma this season.
The Brazil international served as backup to Wojciech Szczesny last season after joining Roma from Internacional. With Szczesny joining Juventus last summer, the Brazilian has played every single minute of Roma's Serie A campaign, conceding just 17 times in 23 games.
Negrisolo, who played a part in Alisson's transfer from Internacional to Roma, said it would take a world record transfer fee for a goalkeeper to take him off the Serie A club's hands.
"Is Alisson worth €50m? Don't be silly, he's worth far more than that," he was reported as saying by Goal.com.
"I don't think many people have realised who Alisson is. This guy is a phenomenon. He is the number one of number ones. He is the Messi of goalkeepers, because he has the same mentality as Messi. He is a goalkeeper who can mark an era.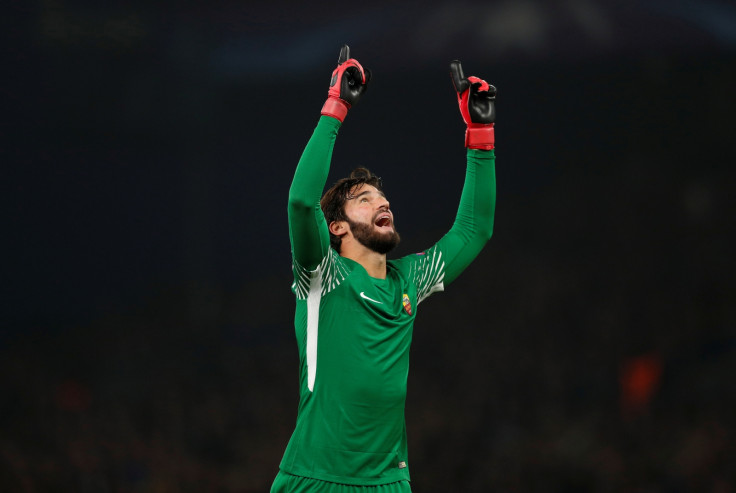 "There is absolutely no comparison with [AC Milan goalkeeper] Gianluigi Donnarumma, because Alisson is extraordinary. The first time I saw him play, he wasn't yet on the Roma books. I watched him play for Brazil and he made an enormous impression on me.
"I know goalkeepers, that is my business, and I can assure you Alisson can be a guarantee for at least another 10 years. He's already a hero to the fans and Roma need to keep hold of him."
Liverpool boss Jurgen Klopp is said to be interested in signing Alisson as both Simon Mignolet and Loris Karius have failed to convince between the sticks at Anfield.
The Brazil goalkeeper's agent said earlier this month that his client would stay in the Italian capital for the foreseeable future.
"For now, I haven't been contacted by anyone," Ze Maria was quoted as saying by talkSPORT.
"New contract? Not yet, but he still has three-and-a-half years left on his current deal. We're not in a hurry. Alisson is very happy at Roma."