Mauricio Pochettino has batted away the latest questions regarding Harry Kane's future at Tottenham Hotspur, stressing that only the player knows if he feels that he needs to leave the club in order to win trophies elsewhere.
Currently the Premier League's top scorer with 22 goals to his name, the prolific Kane, who broke Alan Shearer's long-standing record in 2017, became the second-fastest player to reach his top-flight century on Sunday (4 February) after netting one of two penalties awarded during a chaotic ending to a thrilling 2-2 draw against Liverpool on Merseyside.
Another member of that esteemed club, Everton veteran Wayne Rooney, subsequently appeared as a pundit on Sky Sports during the Monday night clash between Watford and Chelsea and dubbed the England talisman as "probably the best striker in Europe" in addition to suggesting that he would likely want to move on over the next couple of seasons if Tottenham cannot satisfy his inevitable desire for trophies.
"That is a decision he is going to have to make in the next year or two, but Tottenham have also got to make a decision - bring more players in and have a real push to win the Premier League," he said.
Pochettino echoed Rooney's praise for Kane during a press conference held before Wednesday night's FA Cup fourth-round replay against League Two outfit Newport County, but stressed that he did not hear the full extent of his comments having been in attendance at Vicarage Road to watch Chelsea's humiliating 4-1 defeat that left them just a point above fifth-place Spurs.
"Look, last night I was in Watford watching the game live, I didn't hear him," he was quoted as saying by football.london. "Remember a few weeks ago someone told me [Arsenal manager Arsene] Wenger said something [about trophies] and it wasn't true.
"I don't know, I didn't hear anything, I cannot give my opinion about that. I agree with what he said about Kane being one of the best strikers. Of course Harry wants to win titles, wants to score goals but I cannot say anything more about this."
Pressed if the sentiment of Rooney's words were correct, he added: "That is a question for him not for me. Harry is so happy here, he loves Tottenham. This is a personal question, how he feels. I cannot answer for him."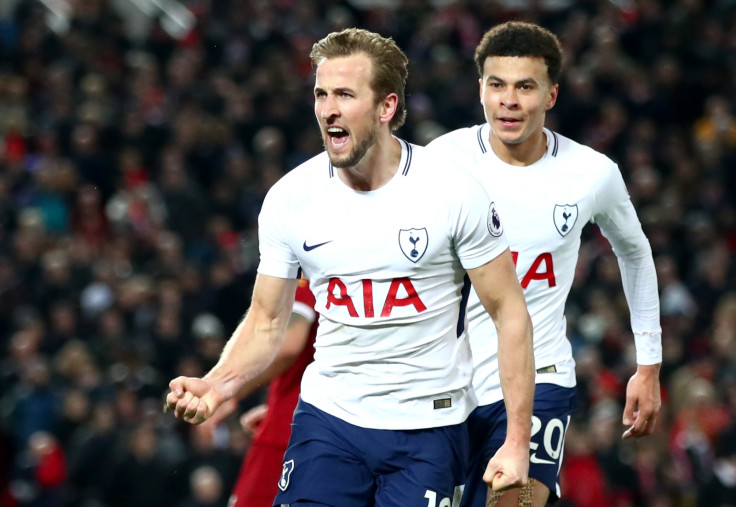 Trophy contenders?
Tottenham have been transformed into Champions League regulars and - until this season at least - title contenders under Pochettino, but the 2008 League Cup remains their only major triumph of the millennium.
The point about needing to quickly add to their trophy cabinet in order to retain influential players such as Kane has been made several times over recent months, though Pochettino evidently does not feel that he needs one big success to validate his impressive work in north London.
"No, I don't feel that," he said. "Of course we want to win, I know how you feel after winning (a trophy). Of course our intention and desire is to win, but I am not obsessed to win. We want to win but we need to create a strong team with a strong mentality, winning mentality but not only the players - around the team - for that you need time and you never know.
"One year, two years, five years. I know we are in a good way waiting for a new stadium which will be amazing for us, for the fans, for the club, for everything. Tottenham in the next few years if we continue like this will be one of the contenders to win trophies."