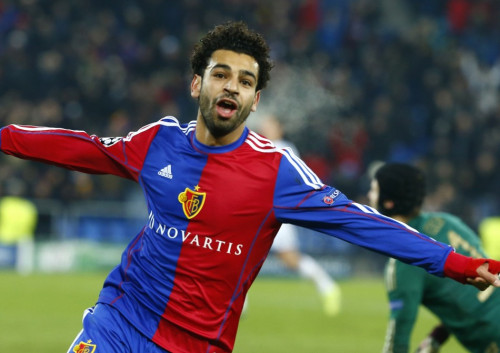 Basel winger Mohamed Salah could complete a move to Liverpool this week, according to his former international manager.
The 21-year-old has been heavily linked with a move to Anfield in recent weeks after a magnificent 2013 with numerous reports suggesting a £9m move to Merseyside will be completed this month.
Former colleagues have been quick to back Salah's potential move to the Premier League including one-time teammate Mohamed Zika, who claimed he was "99 per cent sure," the move would go ahead.
And former Egypt and USA national coach Bob Bradley has also got in on the act, heavily hinting that a move is just days away.
"I was saying yesterday that in Egypt, a great success story in the last two years is a young player called Mohamed Salah," Bradley told the press upon being unveiled as new head coach of Norwegian outfit Stabaek, via KingFut.
"He left and we helped him to leave Egypt first to FC Basel, and from what I read and hear, in the coming days you will see his name again because I think it will be a big transfer to a Premiership team."
Salah's burgeoning reputation has seen him linked with moves to some of Europe's biggest sides and after the Swiss champions failed to qualify for the knock-out stages of the Champions League, a move this month seems all the more likely.
The Egypt international impressed in showings against the likes of Tottenham and Chelsea in both the Europa League and Champions League last year, scoring against the Blues in both home and away ties in the group stages of Europe's premier competition.
Reports in the Swiss media late last week suggested that Salah's proposed move to Anfield was further away from completion than their British counterparts suggested. The winger reportedly returned to training with Basel at the weekend before his agent told the Italian press his client has attracted interest from clubs in Spain and Germany as well as from the Premier League.