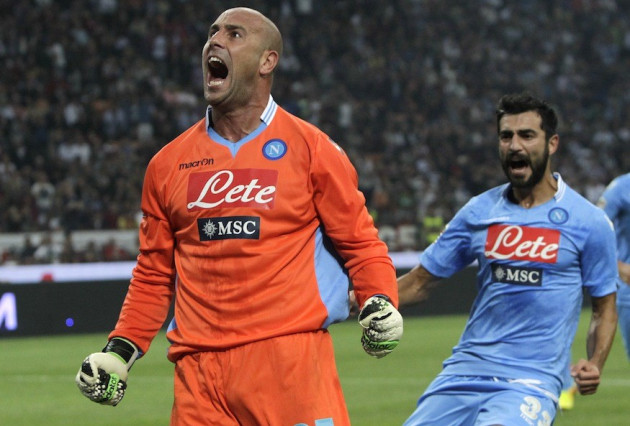 Sergio Busquets has revealed he would love to see Pepe Reina make a move to Barcelona, lauding the Liverpool 'keeper as the side go in search of a replacement for Victor Valdes.
Valdes' contract with the Catalan giants is set to run out next summer and he has indicated that he will leave Barcelona, leaving the door open for the club to find another stopper to suit their philosophy and style of play.
Reina admitted at the start of the 2013 summer that he wouldn't say no to a move to Barca and when Liverpool loaned him out to Napoli for the season it appeared he would be seeking a permanent move elsewhere as the Reds took on Simon Mignolet from Sunderland.
And as Busquets told Mundo Deportivo that Barcelona fans should enjoy watching Valdes for the last time over the course of the current campaign he indicated that the squad would be satisfied with the purchase of Reina.
"If he comes it would be fine," he told the Spanish paper. "He's a great goalkeeper."
Reina claimed when he left Liverpool for Napoli that he hadn't wanted to vacate Merseyside but Brendan Rodgers has since revealed that the 31 year old was let go on loan because of financial reasons.
He spent 11 years in Barcelona's youth set-up between 1988-1999 and left the club in 2002 for Villarreal before sealing his move to Liverpool three years later and quickly became a fan favourite at Anfield as he was made the undisputed number one.
But fans at Liverpool have quickly taken to Mignolet this season, who saved a penalty on his first appearance for the side against Stoke City, and Reina admitted last week that he still hopes he will be the keeper that Barcelona prefer come next summer.