Brendan Rodgers says he has no regrets over not getting hold of playmaker Gylfi Sigurdsson, with the Liverpool manager insisting that he will not pay over what he sees as the right odds for a player.
Sigurdsson was reportedly in talks over a move to Anfield, but in the end agreed to a deal with Tottenham, after the north London club were able to offer more cash for the now-former 1899 Hoffenheim man.
And in a candid interview with the Liverpool Echo, Rodgers has explained his reasoning for letting Sigurdsson go to Spurs over the Reds, saying that a lack of money was definitely not the defining issue in the decision.
"There is not a player we will lose out on because of money - I will make that point absolutely clear," he explained.
"What I want to do is protect the club as well. If I have got a player and I can put a value and worth to him then great. I am not one to identify a player then let the club go and spend an absolute fortune, when it will come to bite you on the back side later on.
"There are only a small group of players that will be able to come and play this way.
"Once I am at that value - and if it goes way beyond that - I won't be prepared to do it. We will draw a line under it and move on."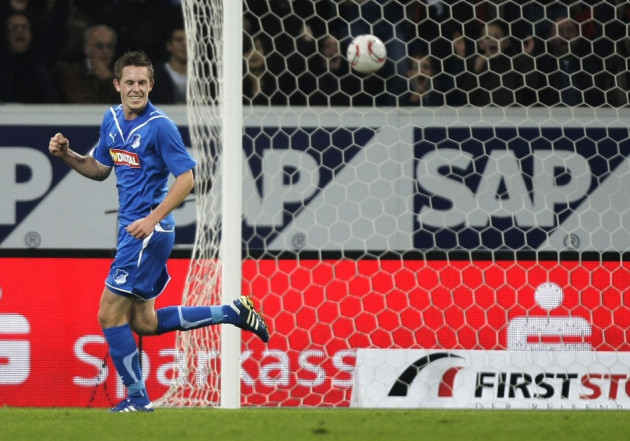 Rodgers has stressed that he wants to make Liverpool as financially viable as possible, with the manager refusing to overpay for players after the club spent over £100 million in the last 18 months under Kenny Dalglish.
"If there is a player out there who can make a difference, we will do all that we possibly can to bring him to the football club," he said.
"What I won't be prepared to do is waste time, money and effort to bring in a player who won't add value to the club. I just don't see the point of doing that.
"That is the way football is. Who would have thought that a club like Glasgow Rangers would fall apart? If you believe that it can't happen, well it can. It might not be now but it could be later on.
"You can never say that it will never happen. Look at that club's history and where they have been in the game. I will push the boat to get the players that I want to get in. Hopefully the board will support me on that.
"Sigurdsson was not about the club wanting to pay money. I will make that quite clear. This was about the manager and how I saw the deal being done."
Liverpool are believed to have signed Clint Dempsey, and though the news has been confirmed on the Fenway Sports Group website, there is still no words from the club themselves over whether the deal has been made.