Brendan Rodgers has revealed that Liverpool will make one or two more singings before the end of the transfer window. The Anfield club started the close season with a rush of signings - bringing on board the young Spanish pair of Luis Alberto and Iago Aspas, Ivory Coast international Kolo Toure and Belgian goalkeeper Simon Mignolet.
It now appears they have yet more irons in the fire. However, the former Swansea City boss did not divulge any more secrets. Rodgers was speaking from Australia, where Liverpool are preparing for a pre-season friendly against A-League side Melbourne Victory.
Liverpool beat the Indonesian national team 2-0 on Saturday, with goals from Philippe Coutinho and Raheem Sterling.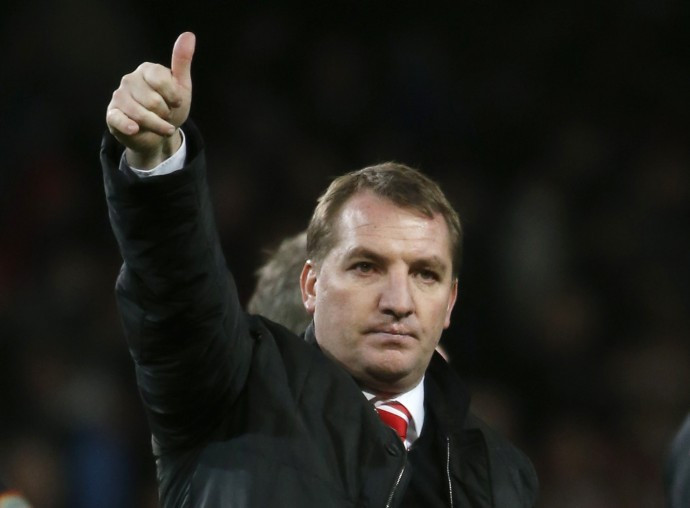 "Nothing is close but plenty of work is going on. There is daily dialogue going on... I am confident we will get the one or two players who will really excite and complete the jigsaw," Rodgers told the Liverpool Echo.
"It was great to make the four signings so early on but we have still got some more work to do to strengthen the team," he added.
Among the players who remain linked with the Reds are Atletico Mineiro midfielder Bernard and Spain international striker Roberto Soldado. The 20-year-old Bernard has also been linked to north London clubs Arsenal and Tottenham, while reports say Soldado is also being courted by Spurs.
The one major failure so far this window, Rodgers freely admitted, was Armenia international Henrikh Mkhitaryan. The 24-year-old goal scoring midfielder eventually opted for Champions League finalists Borussia Dortmund, as replacement for German international Mario Götze.
"There has been lots of players linked but the fact is we really only had one (top target) and unfortunately we didn't get the chance to speak to that player before he moved from Shakhtar. We had spoken to Shakhtar, we had got permission to speak to him but unfortunately I didn't get the chance to sit down in front of him," Rodgers explained.
"It was already in place with Dortmund so that was disappointing. I always feel that if I can get in front of the player, I can sell the club and what our project is here. Hopefully that is exciting for the players. So (missing out on Mkhitaryan) is the only disappointment. I believe there will be others," he said.