England captain Steven Gerrard, who signed a new contract with Liverpool in January, has revealed that both Sir Alex Ferguson and Jose Mourinho have tried to sign him in the past.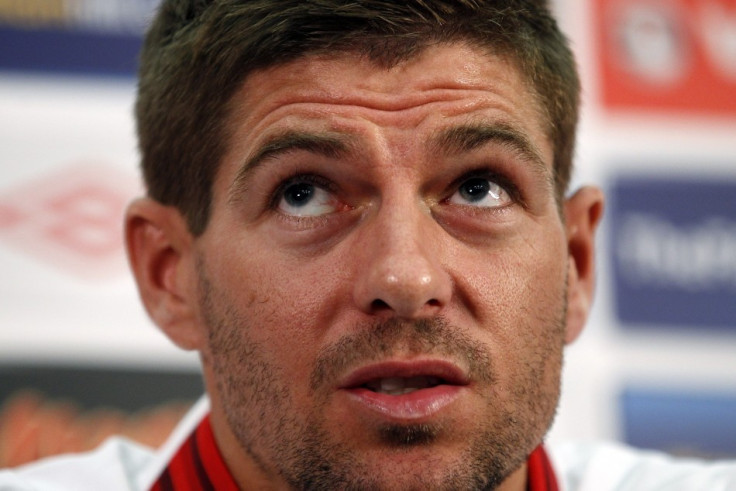 The 32-year-old Liverpool captain, who has remained loyal to the Reds throughout his career, claimed people were not aware of interest from Manchester United and Ferguson. While Gerrard has been linked with several top European clubs in his time, it has usually been Chelsea (when Jose Mourinho was in charge) and Real Madrid. Indeed, he added Mourinho (now at Madrid) was still trying to get him.
"That sort of thing has been going on for the last ten years," the Daily Mail quoted Gerrard as saying. "People only really heard about it with Mourinho and Chelsea in 2004 and 2005. But it has happened a few times. It was flattering back then because the two best managers around wanted me to play in their teams. Gary Neville [international team mate] said he [Ferguson] wanted me."
Nevertheless, Gerrard insisted any move to Old Trafford would have been impossible, given the intense rivalry between the two clubs. However, he did also say it was flattering Ferguson rated him so highly; the Scot once called him the most influential player in England and wanted him to replace Roy Keane at United.
"I never would have wanted to play for Manchester United. They are a fantastic club but that rivalry is there, and it's why Gary could not have played for us either. Don't get me wrong. It was flattering that, after everything he has done in the game, Sir Alex Ferguson wanted me to play in his team. But that was an impossible situation," he added.
Serious Chelsea
Gerrard, in a surprisingly candid discussion, also spoke of one particular offer from Mourinho (to join him at the Santiago Bernabeu), in which the Portuguese tactician told him he was wasting his skills and talent at Anfield. It seems that was the only time the England international ever seriously considered quitting his boyhood club.
In fact, just as with Chelsea, Gerrard has long been tracked by the Spanish giants and when former Madrid youth coach Rafa Benitez was fired from Liverpool, there were reports the Spanish club would move for Gerrard.
Praise for Carragher
Meanwhile, Gerrard also praised fellow Liverpool stalwart Jamie Carragher. The defender has been at Anfield since 1990 but the England international is now 34 and struggling to get game time, with younger players such as Martin Skrtel, Daniel Agger and Sebastian Coates now ahead of him in the pecking order.
"Jamie won't be fully appreciated until he's gone. When you're local I think it can get overlooked, how important you are in the set-up. He does so much for the club on and off the field. The kids here really look up to him. The stuff he does in his spare time, he's a real role model for the club and I don't think everyone fully understands what that means," Gerrard emphasised.