Ajaccio goalkeeperGuillermo Ochoa claims Liverpool approached his agent in January, to discuss a potential transfer to Anfield.
The Mexico international, who was linked with a £5m move to Merseyside last month, by French newspaper Le 10 Sport, has now revealed the Reds are one of several high-profile clubs to have expressed an interest in his services. The 27-year-old also stated he is now considering leaving the Ligue 1 outfit in the summer.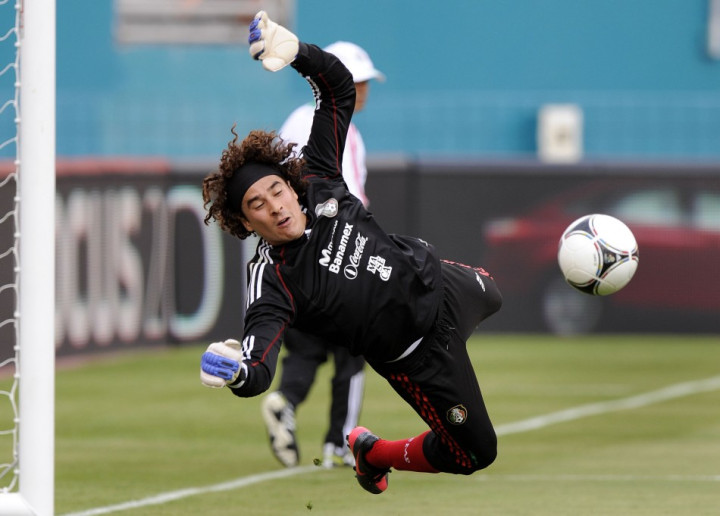 "There was some communication with Liverpool, but I let everything be handled by my agent and my club's president. My job is to remain focused and think about my team, Ajaccio. There is no doubt, though, that this is a dream I have had since I came to Europe, since I started playing football," Sky Sports quoted Ochoa as saying.
Liverpool No 1 Pepe Reina has been linked with a move away from Anfield at the end of the season, with Barcelona and Arsenal reportedly interested in landing him. Ochoa pointed out that though a switch to Liverpool appealed to him, he could also end up joining another top European club, such as Barcelona or Real Madrid, who are both understood to be hunting for a new stopper.
"My agent had contact with Liverpool but there is nothing concrete. I hope this summer there will be some offers and I will analyse if it is the right time for me to leave Ajaccio. It will be difficult to choose between Liverpool, Milan, Real Madrid, Barcelona, Inter, Bayern, Dortmund," Ochoa said.
"It depends on how everything happens, I'll then choose the best one regarding all aspects. The idea is to play for one of the best teams. But it is hard to decide as there are five very good leagues: Premier League, La Liga, Serie A, Bundesliga and Ligue 1," the goalkeeper added.
Ochoa, who has 50 senior international caps, could move to Anfield for free in the summer, given the Mexican's contract with Ajaccio runs out at the end of the season.