Shakhtar Donestsk manager Mircea Lucescu has urged midfielder Henrikh Mkhitaryan to reconsider his decision to leave the club this summer. The Armenian has attracted interest from the likes of Tottenham, Liverpool and Borussia Dortmund but Lucescu believes that he should only move to a club which are currently better than the Ukranian Champions.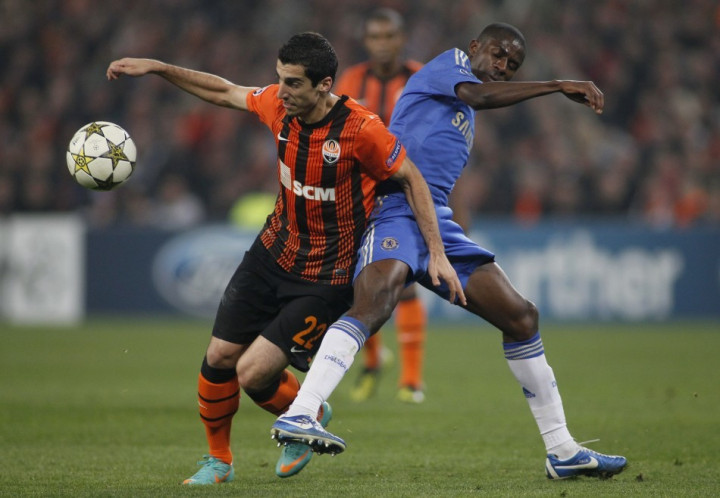 "We all helped him. Perhaps even more than all the rest. When he played in the championship, I helped him to become the top scorer. If he is to join a club that surpasses [Shakhtar], I would understand his wish," Lucescu told Terrikon.
The manager's comments are viable given that neither Tottenham nor Liverpool will play in the Champions League next season and are some distance off from challenging for the title in the Premier League. Dortmund, in spite of coming second in the Bundesliga finished 25 points behind eventual winners Bayern Munich but managed to qualify for the finals of the Champions League where they lost to their Bundesliga rivals.
Mkhitaryan failed to report for training in the club's summer training camp, fuelling rumours of the player's distress at the club. The 23-year-old was scheduled for a medical at Liverpool but the player failed to turn up following certain ownership issues. Shakhtar have already rejected a £19.5m bid by Dortmund and are adamant that they won't be selling the player for anything less than £25m.
"I do not want to give comments. It's his decision, his desire. I think he is making a big mistake. Shakhtar are a strong club. And behind you is always 50,000 fans who will support you. We play as a team, which is fighting for the championship each year, as well as for the cup and for the Champions League - he has to appreciate that. The whole team helped him to show up in the penalty area and score," the manager explained.
"He is very well thought of. There is still time. I just encourage him to return to the team and get to work. Nothing happened between him and the management, between him and the other players," he added.