Shakhtar Dontesk have revealed that midfielder and Liverpool target Henrikh Mkhitaryan can leave the club for just £20m this summer, if the player breaks his contract.
The Reds have been strongly linked with a move for the Armenia international in recent weeks but negotiations had stalled, with the Ukrainians refusing to budge on the £25.5m price tag on the 24-year-old. Mkhitaryan went AWOL last week, to make the club lower their asking price and force a transfer away from Dontesk in this window.
However, Shakhtar chief executive Sergei Palkin has now stated though Mkhitaryan does not have a release clause that can be triggered by his suitors the player does have the option of leaving for less than £25.5m, if he breaks his current deal with the club.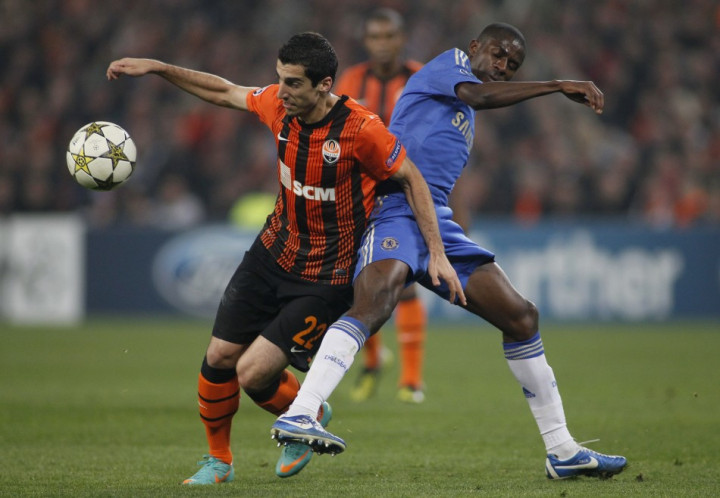 "Mkhitaryan doesn't have a release clause in his contract, but it does spell out the penalties for unilateral termination of the contract, which is equal to $30m (£19.8m)," he pointed out.
"If Mkhitaryan wants to terminate the contract, he must pay Shakhtar $30m and go to a club that he likes. If we go in a civilized manner and sell the player, and in doing so he does not break the contract, the value we place on him is 30million euros (£25.5m)," Palkin stressed.
Mkhitaryan scored 25 goals from 28 league appearances for Shakhtar last season, attracting attention from top European clubs. The club insists they have decided to punish the player for not turning up at their pre-season training camp in Austria.
"Of course Mkhitaryan will be punished! He did not show up at training camp. In his contract, the penalties for such behaviour is all spelled out, so it is not a problem for us to fine him. Otherwise, there are no changes in the position," Palkin said.
Borussia Dortmund are also keen on signing Mkhitaryan. However, the Germans have also refused to meet Shakhtar's asking price and have instead conveniently made an offer close to £20m, which will help the player break his contract.
"We have received an offer only from Dortmund for $30million, but our position is clear - we want to do a gentlemanly deal for 30million euros," Palkin added.