Liverpool have set their sights on Malaga playmaker Manuel Iturra, who will be available on a free transfer in the summer. The Sunday People reports the 28-year-old has refused to extend his stay with the Spanish club and will leave when his contract expires.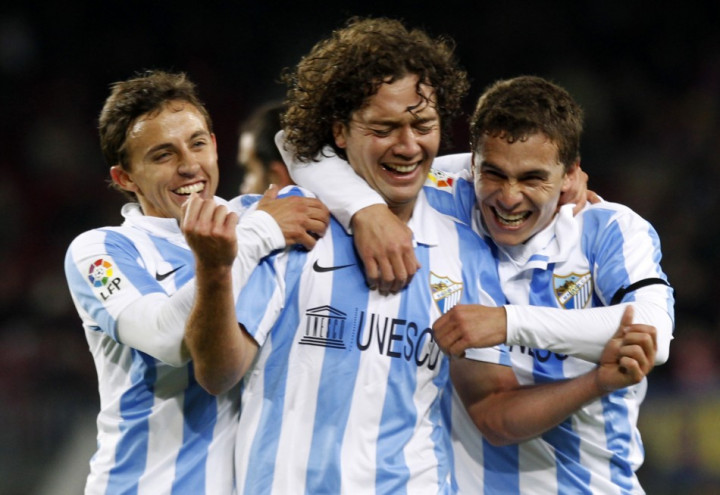 Malaga are in a difficult position because Itarra is now allowed to speak to foreign clubs over a free transfer in the summer, meaning Liverpool need not pay any transfer fee to the struggling Spaniards. However, despite an excellent run in the Champions League (Malaga have been drawn to Portuguese club FC Porto in the first knock-out round), the club are in financial straits. Manuel Pellegrini's side have already been warned over Financial Fair Play (FFP) by UEFA.
It is believed the Spaniards are still hoping to convince the player to sign a new deal but will be willing to listen to an offer of £3m. Iturra has made only 10 starts, in all competitions, for Malaga this season. He has yet to score a goal this season and has only one assist - in the 1-0 Champions League group stage home win over Serie A club AC Milan, when ex-Valencia winger Joaquín was on the end of a through ball.
http://www.liverpoolfc.com/news/latest-news/rodgers-on-financial-fair-play
Brendan Rodgers on Financial Fair Play (FFP)
Meanwhile, Liverpool manager Brendan Rodgers agrees with the new Financial Fair Play (FFP) rules, as implemented by the Premier League. The ex-Swansea City boss believes this will make the league more competitive in the long run. The new rules state teams have to limit themselves to a total loss of £105m from 2013 to 2016 and will be docked points if they fail.
"For me, it's a good idea. We certainly wouldn't want to see one or two clubs who have got a lot more finance than anyone else run away with it. We've seen in the last couple of years, clubs that we would consider to be massive clubs and institutions in the game going bankrupt and struggling. It's very important for the fair play and the competition itself, that there's a playing field that we all feel we can compete in," the Northern Irishman said.
Liverpool are eighth in the Premier League. They face West Brom, at home, on Monday night. A win at Anfield will see them climb to seventh, nine points off Tottenham in the race for Champions League football next season and five off Arsenal if they want to at least make it to the UEFA Europa League.