Championship club Birmingham City have confirmed talks with Premier League club Liverpool, over the transfer of goal keeper Jack Butland. The 19 year old England international is highly rated and is expected to provide either short-term cover for the Reds' present No 1 - Pepe Reina - or an immediate replacement for the Spanish international, depending on whether Arsenal follow through with a rumoured £8m move for the 30 year old.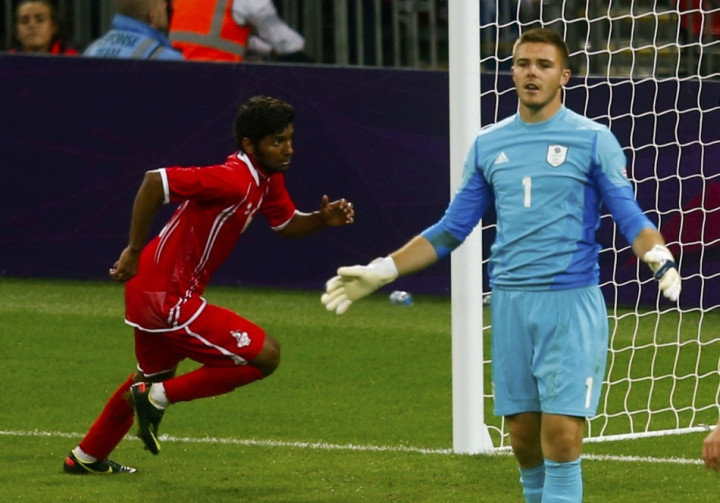 "I understand there are talks with Liverpool, I understand that Everton might be interested, Southampton gave me an offer in the past, I know not whether they want him. He is a phenomenal player," acting chairman Peter Pannu said, in an interview with the Birmingham Mail, adding, "For example, if Liverpool come in for Butland, do you not think Butland wouldn't want to go there? Even if Liverpool came to me with £4 million, I'm sure if his agent is doing a proper job he will blow my door down and say he wants the Liverpool opportunity."
Liverpool manager Brendan Rodgers is believed to have a long-standing interest in the Championship star, with summer reports from the Mirror stating the Northern Irishman would bid up to £7.5m to sign his man.
The St Andrews' club have already rejected a £6m offer, made in the summer by Southampton, according to the Mirror. However, the worsening financial environment around the club means talk of a transfer has been forced on the club.
"If I allow this club to go into administration, I think I will never [be able to] step foot in Birmingham city. Never. And I am not going to allow that to happen. I do have a responsibility to keep the club running," the embattled chairman explained.
"What I can say is that - and I might be blasted for this by the fans - but no one is for sale and everyone is available. As in any club. Give me a £15 million offer for Jack Butland, can I say no? I have rejected £6 million from Southampton [in the summer] but I rejected it when our finances were OK," Pannu added.
Birmingham's problems stem from ongoing investigations into president (and majority shareholder) Carson Yeung's business dealings. The 52 year old businessman has been charged with money laundering and faces a trial in Hong Kong. As a result, all of his assets have been frozen, meaning cash flow is becoming a real problem at St Andrews. And as a result, Pannu has been forced to open talks and discuss the future (and salaries) of his star players.