Atlético Madrid will make a surprising £40m bid for Liverpool star Luis Suarez, according to the Mirror. The Spanish club are expected to lose Colombian international Radamel Falcao in the summer, with Chelsea favourites to sign the 27-year-old South American.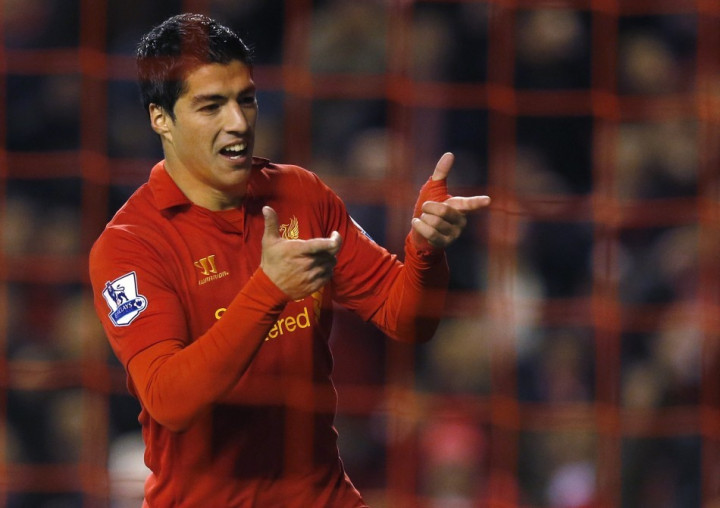 Suarez, who is presently serving a 10-match ban for biting Chelsea defender Branislav Ivanovic, has been strongly linked with a move out of Anfield as a result of his second multi-match ban in two years. The former Ajax forward was punished for racially abusing Manchester United left-back Patrice Evra and has also been banned for biting another player, during his time with Ajax.
The South American, Liverpool's leading goal scorer this season, has repeatedly stated he wishes to remain at Anfield but with big guns like Champions League finalists Bayern Munich understood to be interested in his services and Brendan Rodgers short of transfer funds, the smart money suggests Suarez may be sold.
However, news of Atlético's big-money comes as a bit of a surprise, particularly since the La Liga club were understood to be in financial distress. However, the Mirror believes the Vicente Calderon club are being bankrolled by the Azerbaijan government, as part of an ongoing sponsorship/promotional deal between the parties.
It is believed the country's oil money will be tapped to offer Suarez a competitive wage packet; the Uruguayan presently earns more than £5m per year at the Merseyside club.
Suarez to Spain?
Will Suarez move to what is traditional the Spanish capital's second club? On the face of it, probably not. However, at this point, Atlético can offer the striker something Liverpool cannot - European football.
Diego Simeone's side are almost certain to qualify for the Champions League next season (they need only one point from the remaining four games to do so) and have built a solid reputation for themselves.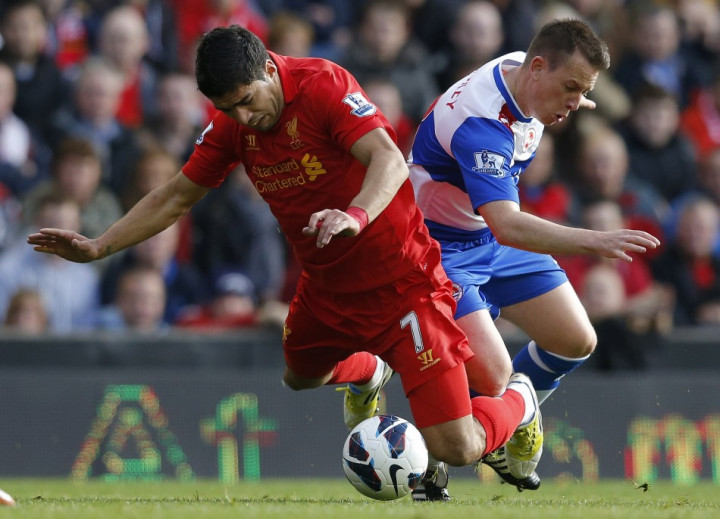 In addition, playing in La Liga will also offer Suarez the chance to square off against some of the biggest names in the world, with Barcelona and Real Madrid among those. A good spell at the Calderon could lead to a transfer to one of these two clubs. And all of this is assuming Bundesliga champions Bayern Munich do not make a move in the summer.
Also, his 10-match suspension means Suarez will not see game time for Liverpool until much later this year and with the 2014 FIFA World Cup coming up, he may decide to leave to keep himself fit and ready.
Liverpool, under Brendan Rodgers, are very much a work in progress and Suarez has often cut a frustrated figure up top. On his day, controversies aside, the Uruguayan is arguably one of the finest forwards in football and the chance to link up with the likes of Franck Ribery, Arjen Robben and Mario Gotze at the Allianz Arena, for example, is likely to be too good to pass up.