Brendan Rodgers insists Liverpool have no intention of selling Luis Suarez in the summer.
With the Reds set to miss out on Champions League qualification yet again, the Uruguay international has been heavily linked with a move away from Anfield at the end of the season.
German giants Bayern Munich are reportedly leading the race for the striker's signature, while the likes of Manchester City have also been linked with a move for the player.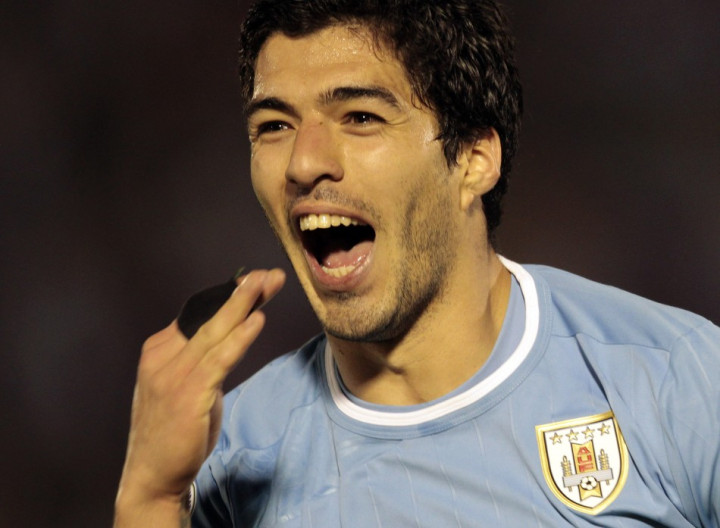 "It is very important we keep hold of Luis. He is a wonderful player. We don't have to sell Luis. He is very happy and we don't need to sell him for the money or anything like that. Our job is trying to build the group here and add to it. We've bought front and midfield players and we want to keep striving forward and there is no need to sell," Rodgers stressed.
Suarez leads the Premier League scoring charts this season, with 22 goals (three more than second-place Robin van Persie). Rodgers hailed the 26-year-old striker's commitment and work rate after Liverpool's 2-1 away win over Aston Villa on Sunday, following the international break.
"He came back late on Thursday, was in training on Friday and I saw how tired he was. He looked totally shattered from all the travel and all the exertions of the games. But you look at him at Villa, his energy and willingness to work for the team and just his sheer quality," the Northern Irishman pointed out.
Another player who is an integral part of Rodgers' long-term plans at Anfield is the Reds' and England captain Steven Gerrard.
"Steven had to get an injection in his heel to play. We had an issue with his heel for a couple of days. He had a bit of pain and was struggling to get his boot on. But for him it was a case of whatever it takes to play. It was nothing major but many other players might not have played or even trained. That shows the mentality and mindset of the man," Rodgers added.