Liverpool Aim To Regain Power In Suarez Situation - Report
Liverpool will force Luis Suarez to hand in an official transfer request if he wants to leave the club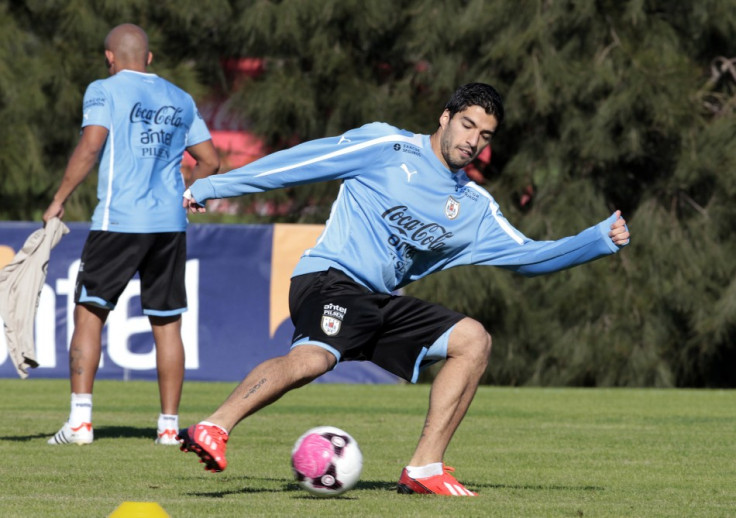 Liverpool are aiming reclaim power over Luis Suarez's future after demanding the striker hand in a transfer request should he wish to leave.
Suarez has spoken on numerous occasions about his desire to leave England since going on international duty, and this week he claimed that the Reds should adhere to his wishes if there is any interest in making a purchase.
He told reporters: "First I have a contract with the club, but if one day I want to sign (for another club), Liverpool will hear the offer, as it does with other players.
"They must agree with other teams, but the word of the player, in this case mine, is important. If you need a change, you should listen to the player."
Suarez has blamed the media's treatment of him for his wanting to leave Liverpool, as controversy continues to follow him on the back of two hefty suspensions from the FA and countless misdemeanours including accusations of diving and struggling to deal with opposition fans' treatment.
But the English media, including the Mirror, the Daily Mail and the Sun, are now reporting that Liverpool have insisted they will only sell Suarez if he hands in an official transfer request, in order to resolve the matter as quickly as possible.
One issue for Liverpool is that no other club has made their interest concrete in Suarez; the player himself has admitted that he has yet to hear anything from Real Madrid, and with Edinson Cavani looking likely to join the Spanish giants this summer he may not even be a target for the club who are looking to overtake Barcelona in La Liga again.
Liverpool will be looking to bring in at least £40m for Suarez's sale wherever he goes, but attracting a player of equal calibre who is willing to go without Champions League football for at least a season will be tough.
© Copyright IBTimes 2023. All rights reserved.