Jose Enrique still believes that Luis Suarez can be an integral member of the Liverpool line-up, insisting he has the same style as Barcelona superstar Lionel Messi in that he can create something out of nothing.
Suarez was a favourite to be awarded the PFA Player of the Year award towards the end of last season, with many arguing that he had been just as good over the course of the 2012-13 campaign as Tottenham golden boy Gareth Bale.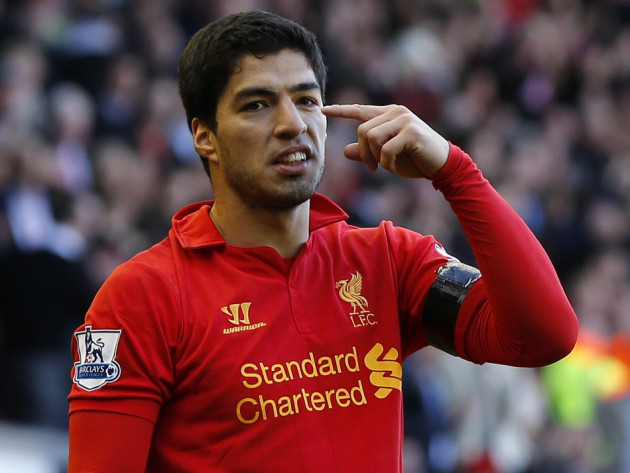 But when he bit Chelsea defender Branislav Ivanovic, even his most staunch defenders found it hard to argue that he hasn't continually damaged Liverpool's reputation in his time at the club.
With that in mind, there has been exit talk since Suarez began his 10 game ban for his latest misdemeanour, but Enrique insists that the star is what's needed for the Reds to be challenging for a top four spot next season.
"Of course we want to keep him. He is our key player," he told the Liverpool Echo over the weekend. "We've not had a great season in terms of our league position but Luis is there as our top scorer.
"For me he can play in any team in the world. If I was a manager I would have him anywhere. Not only for his goals but for how his character is.
"He is the type of player like if you play with Messi: he does impossible things. He does something out of nothing."
Enrique insisted that the feeling amongst the Liverpool squad is that keeping Suarez will always be the number one priority, though if he does leave, a top class striker will be badly needed.
"I think if we keep him we will have a good season next season, for sure," he explained.
"We don't want to lose Luis because he is a top player but you never know. But if he goes, someone else has to come.
"Hopefully if that happens it will be a good player."