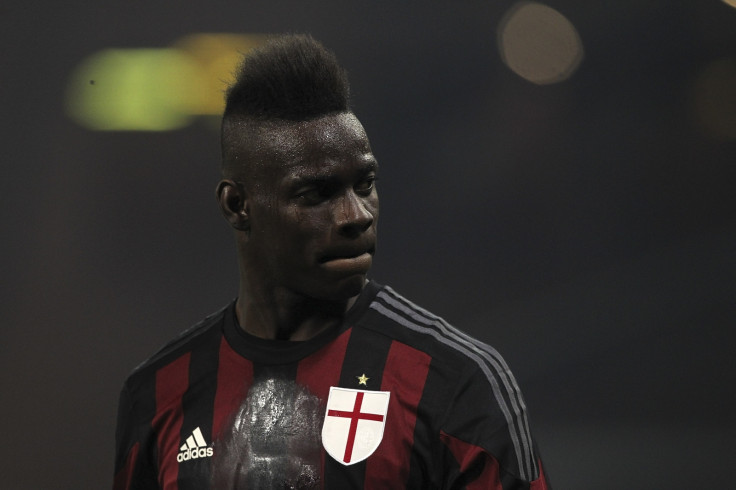 Mario Balotelli has ambitions of reigniting his Liverpool career following 12 months in the football wilderness, after returning to the club for the first day of pre-season training under Jurgen Klopp. Balotelli spent the whole of last term on loan at AC Milan, scoring just one goal in 20 Serie A appearances.
That dire run of form saw Balotelli miss out on a place in Antonio Conte's Italy squad for the European Championship, a fate that followed a disastrous first season at Anfield. The former Manchester City striker was signed as areplacement for Luis Suarez in 2014 but managed one goal in 16 Premier League appearances; leading to his loan spell last term.
New manager Klopp met with a throng of Liverpool's loan players during the middle of last season, but Balotelli was not among them as he continued to be dogged by injury and a loss of form. But approaching the final year of his contract on Merseyside, the 25-year-old has returned to the club for the first day of pre-season training.
Klopp is yet to comment on Balotelli's future, but appears willing to give the Italian an opportunity to impress after he was pictured with the rest of the Liverpool first team over the weekend. The player's agent, Mino Raiola, made claims that Besiktas were interested, reports later rejected by the Turkish giants, leading Balotelli to target regaining a first-team place at Anfield.
"I hope [to play] in Liverpool," he told Italian publication Corriere Della Sera. "Milan have decided to leave. For sure Mario will be back there again. I had a fantastic rapport with everyone, including the Presidents, [Inter Milan's] Massimo Moratti and [AC Milan's] Silvio Berlusconi. It was disastrous only with one... Brendan Rodgers."
As well as stating his ambition to make a mark in the Liverpool team ahead of his contract expiring in the summer of 2017, Balotelli has outlined his ambitious plans to win the Ballon d'Or award, the prize given to the world footballer of the year. Lionel Messi and Cristiano Ronaldo have shared the honour across the last eight years, but Balotelli says he can improve and reach their level.
"I can do much more than what I said," he added. "But it takes time. On a scale of zero to 10, I stopped at five, but slowly I will get [to 10].
"I know, it makes me laugh, I have not done everything needed to be the strongest, but the important thing is that I understand and it is not too late. I will not end my career with the regret of not having done everything to become [Ballon d'Or]."