Atletico Madrid are chasing Pepe Reina, according to reports in Spain, with the keeper said to be high on the La Liga side's wishlist despite his poor performances for Liverpool this season.
Reina has long been an important part of the Reds' lineup for some years now, with the keeper having featured for the club as their number one since 2005.
Liverpool have long insisted that he is not for sale, but AS newspaper in Spain claims that Atletico want to take him back to his home country in the summer, as a replacement for the likely departing stopper Thibaut Coutrois, who is currently on loan from Chelsea.
Talksport is reporting that while the Spanish club, who are currently second in the La Liga table and seven points ahead of Real Madrid, would have preferred to have taken Andres Fernandez from Osasuna, the star is being targeted by both Madrid and Barcelona, leaving the side with the need to find a back-up.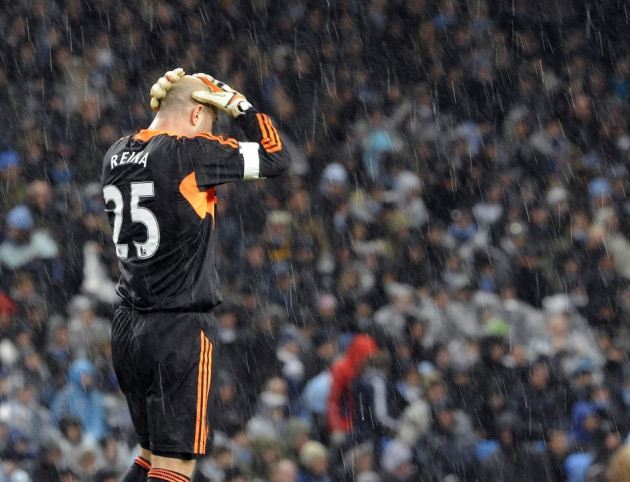 Reina's performances have been disappointing for Liverpool over the course of the season, with Brendan Rodgers reportedly considering letting the 30 year old go if his form didn't improve.
But Rodgers claimed that he had faith that one of his more experienced senior players would find his way again, saying in December: "I want to make it 150 per cent clear that this guy is in a really good place right now.
"He probably had a difficult couple of years - he'd admit that himself - but now he senses his best years are in front of him, not behind.
"He's working harder than ever, he has lost weight, he looks fresh and he looks bright. He's doing extra work and it is a great step forward to him and his commitment in terms staying here.
"At this moment in time he has three years left in his contract and I believe he has his best years ahead of him."
But should Atletico make a good offer, the manager could have his head turned.