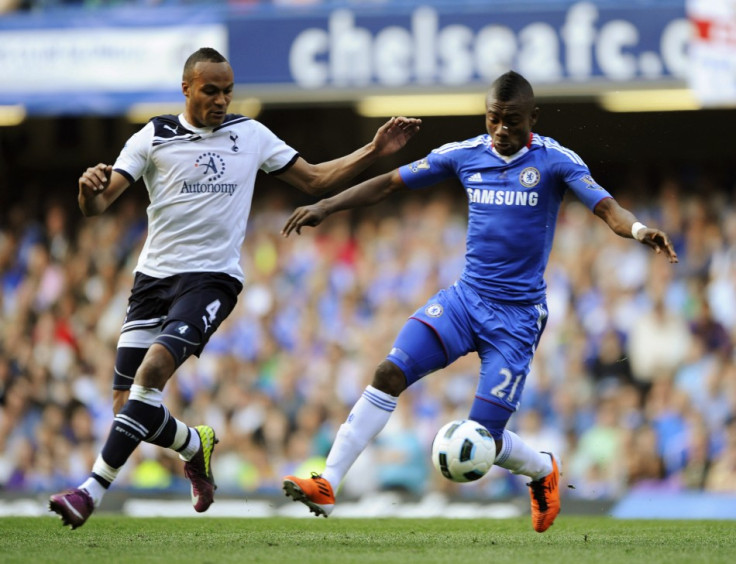 Schalke boss Huub Stevens and Liverpool manager Brendan Rodgers are reportedly both looking to sign Ivorian forward Salomon Kalou, who will be a free agent after leaving Chelsea this summer.
The 26-year-old winger, whose contract expires this June, had been admired by Stevens for a long time. Although the 58-year-old boss is also interested in signing Dutch midfielder Rafael Van der Vaart, Stevens has admitted that Kalou will be their primary target this summer. However, they will first have to outbid Liverpool if they want to land the Ivorian international.
"Kalou is a Bosman player this summer. It's obvious; there are many other clubs keen on him. Liverpool for example," The Mirror quoted Stevens as saying.
"But I know for sure he wants to move away from England. This could be our chance," said the 58-year-old Dutchman, according to an ESPN report.
Liverpool will be keen to get the 26-year-old Ivorian international as a possible replacement for Dutch striker Dirk Kuyt, who has recently signed with Turkish side Fenerbahce after being released by the Reds. Also, former Swansea City boss Rodgers has already worked with Kalou at Chelsea, when he was a part of the Blues' backroom staff during current Real Madrid boss Jose Mourinho's reign.
Meanwhile, Liverpool have reportedly refused to loan Alberto Aquilani to Italian giants AC Milan for another season, according to a Goal.com report.
The 27-year-old Italian midfielder, who spent the entire last season on loan at AC Milan, will be returning to Anfield this summer to hold talks about his future with the Merseyside club.
Although Milan want Aquilani on loan for another year, Liverpool will reportedly only consider a permanent deal for the Italian midfielder, who still has two more years left on his Anfield contract.
The Red would certainly consider terminating Aquilani contract as that would save them more than £9.7 million in wage expenditure.
Aquilani, who was transferred from Roma to Liverpool in 2009, failed to make an impact at Anfield because of injury issues and poor form. As a result of this he was subsequently loaned to Juventus and AC Milan for the following two seasons.
Now, as the Italian midfielder makes his way back to Liverpool, Rodgers has indicated that he will be giving an opportunity to Aquilani to prove himself next season.
But Aquilani is reportedly interested to return to Italy.