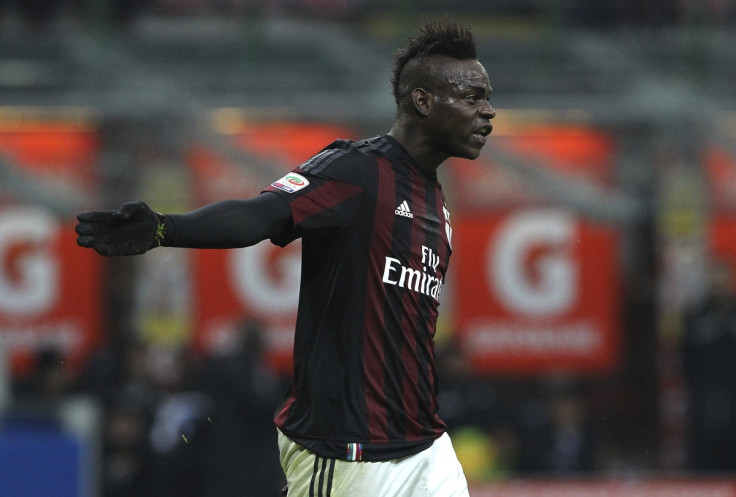 Sampdoria have urged Mario Balotelli to leave Liverpool and relaunch his career at the Stadio Luigi Ferraris this summer. Balotelli, who won the Premier League title with Manchester City in 2012, returned to English football in the summer of 2014 but endured a disastrous season at Anfield under Brendan Rodgers.
A return to Italy beckoned last summer but the 25-year-old's miserable form persisted at Milan, where he managed just one goal in 20 Serie A appearances.
The Italy international has returned to Melwood for the start of pre-season training but it remains to be seen if he will have any role to play under Jurgen Klopp. In a recent interview with Corriere Della Sera, Balotelli revealed his hopes to fight his way back into contention at Liverpool, but the much-maligned striker will have at least one offer to return to Italy this summer.
With the future of the similarly-volatile Antonio Cassano uncertain at Sampdoria, the club's president Massimo Ferrero hopes Balotelli can come in and help fill that void at the club.
"He had his chance and I think the story is over now," Ferrero said of Cassano," Corriere dello Sport reported. "He's a great talent, but I don't think he's going to remain part of this Sampdoria project."
"Balotelli is Balotelli's worst enemy," Ferrero said. "Like Cassano is Cassano's worst enemy. He's a great player whose been stuck back in the 1960s.
"He could relaunch [his career] at a passionate club like ours, but he's still a bit confused. I've tried to tell him to come to Samp because he's a great talent."
Despite a dismal last two seasons, Balotelli is hoping another chance at Liverpool can deliver an unlikely Ballon d'Or award. "I can do much more than what I said," he vowed. "But it takes time. On a scale of zero to 10, I stopped at five, but slowly I will get [to 10].
"I know, it makes me laugh, I have not done everything needed to be the strongest, but the important thing is that I understand and it is not too late. I will not end my career with the regret of not having done everything to become [Ballon d'Or]."