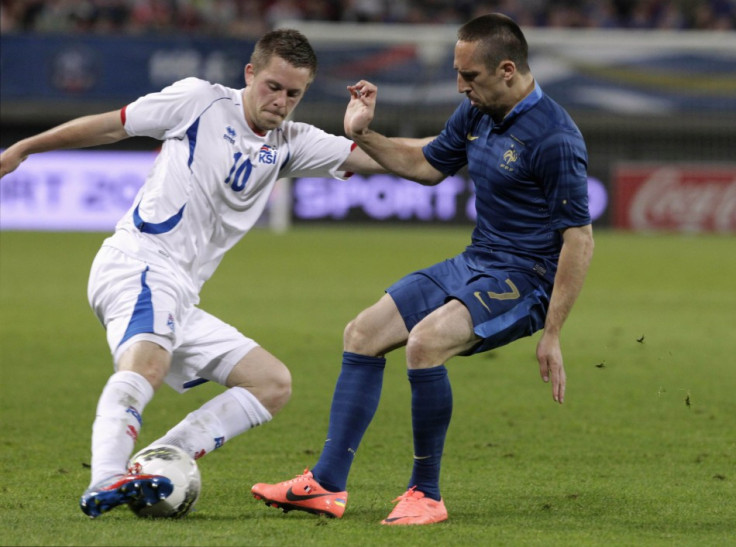 Liverpool manager Brendan Rodgers has confirmed he has spoken to Icelandic midfielder Gylfi Sigurdsson regarding a move to Anfield but has also insisted he will not interfere with Swansea City's agreement to sign the player.
Swansea earlier announced they had agreed terms with the 22 year old and his parent club - German side Hoffenheim - for the transfer. However, Rodgers' switch to Anfield seems to have changed the player's mind, with the manager also keen to land him.
"I wanted to sign [Sigurdsson] for Swansea but, like I've said to him and his representatives, that has to be his first port of call. If he comes into the market for whatever reason - and I'm sure there'll be a number of clubs interested in Gylfi - then of course I would like to be in a position to put our case here at Liverpool to sign him," the club's Web site quoted Rodgers as saying.
"But I've always said, I think he's a player Swansea have had an agreement with and they have to have every chance to try and sign him. That's only right. If anything changes from that, we'll look at it from there," the manager added.
The Northern Irishman revealed he has several transfer targets he hopes to bring to Anfield before the start of next season.
"I like to very much keep my counsel on potential targets. I think there are a few players who can come in and improve the group straight away. I know the types of player I need to bring here to make us function well and that's something myself, the club and the board will look at," the 39 year old stressed.
Rodgers also stated Joe Cole had a future at Anfield if he could prove his worth in pre-season. The 30 year old returned to Merseyside following a season-long loan at French side Lille and the manager said he would assess the midfielder's situation ahead of the new season.
"I met up with Joe Cole when I was in Spain. I certainly know he's looking to come back. I've got to assess all the players. With the likes of Joe - he's a very talented player. He's obviously gone out to Lille and done very well and he has the opportunity to come back here and show his qualities," Rodgers pointed out.
"For me it's fresh for everyone. I'll be new into the club. Of course I know lots of the players and their qualities but Joe is obviously a player who'll want to come back and show his worth to the group," the Liverpool boss added.