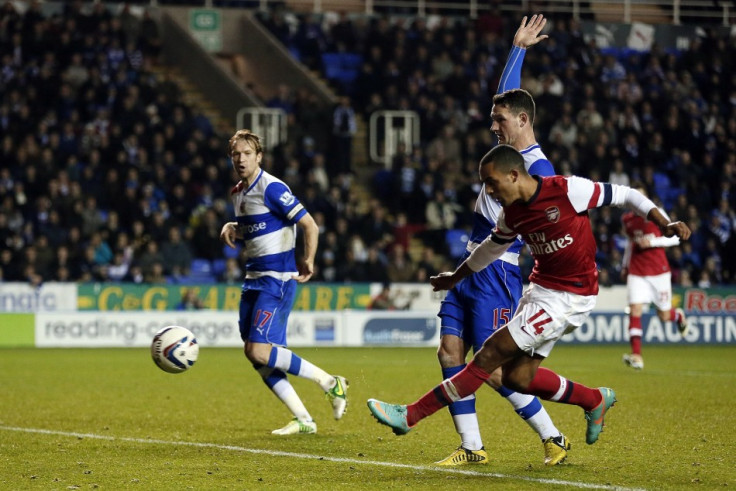 Liverpool are reportedly ready to make an official bid for longtime target and Arsenal forward Theo Walcott, when the transfer window opens in January.
Brendan Rodgers is understood to be willing to play the 23-year-old in the central striker position he prefers, and Liverpool are now preparing to offer the England international a package of £100,000-a-week, according to The Sun.
"Theo Walcott and Liverpool would be a perfect fit. It's no secret we are looking for a striker to play with Luis Suarez and Fabio Borini. Theo ticks all the right boxes. He is young, he is fast and he has great skills," the reports quote an Anfield source.
The report also claims that Walcott could be available for the cut-price deal of £8m in January, as long as he does not sign a new contract with Arsenal. The forward's existing deal runs out in the summer and Arsene Wenger recently stated that he has set a Christmas deadline for the player to agree a new deal.
The Gunners are believed to have offered the former Southampton winger £75,000-a-week to remain at north London, a figure considerably less than Liverpool's rumoured offer.
Liverpool Close in on Pohjanpalo - Report
Meanwhile, the Reds are reportedly close to agreeing a deal to sign HJK Helsinki forward Joel Pohjanpalo.
The 18-year-old, who netted 19 goals in 34 matches for the Finnish club last season, turned down a change to join the Anfield academy a few months ago, after having a trial, as the Reds did not guarantee him regular starts in the reserve side. However, Liverpool have reignited their interest in Pohjanpalo and are at now an advanced stage of negotiations, according to The Metro.
Pohjanpalo has already expressed his desire to join Liverpool and it is understood that the youngster will command a transfer fee around £1m.