Tom Ince has moved to put a stop to rumours that he is Liverpool-bound, with the winger insisting that he is happy at Blackpool and currently sees his future with the Championship club.
The youngster has been heavily linked to a move to the Reds this month, and Blackpool admitted that a bid had come in for him to return to Merseyside after leaving the club in 2011, but insisted the amount offered wasn't high enough to match his valuation.
A promising player for both club and country, Ince has scored 13 times in 26 appearances for the championship outfit this term, and through Michael Appleton admitted he had been unsettled by talk of a move to Liverpool, he insists this isn't the case.
"My future right now is here," he said, according to the Sun. "I'm a Blackpool player, I'm contracted to Blackpool and I'll continue to give 100 per cent for this team.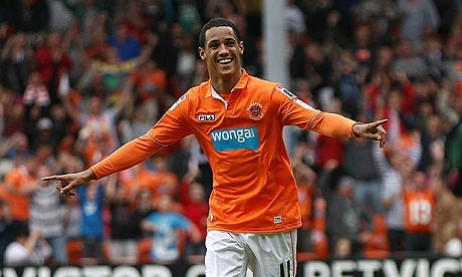 "I don't only do it for myself and for the fans but I do it for my team-mates.
"These lads are a great bunch of lads. The team spirit in this team is fantastic."
Ince has been high on Brendan Rodgers' wishlist this year, with the club looking to improve on their attacking options as the season hits the business end.
Liverpool have already wrapped up a deal for Daniel Sturridge, with the striker scoring on debut, and should Rodgers has hinted that the club are planning on bringing more players into the fold before deadline day comes around.