Liverpool star Philippe Coutinho is reportedly keen on completing a switch to Barcelona in the January transfer window.
According to Goal.com, the 25-year-old is pushing the Merseyside club to agree a British-record deal from the La Liga leaders. He has remained a priority target for the Spanish outfit's manager Ernesto Valverde despite their multiple bids being rejected by the English side.
Barcelona made three bids in bringing Coutinho to Camp Nou in the last transfer window, but they were rejected by Liverpool even after the player handed in a transfer request. The last bid was believed to be around £118m ($160.4m) and included add-ons worth £36m ($48.9m).
The Brazil international moved to the Premier League from Inter Milan in January 2013. During his spell at Anfield, the versatile star has failed to win a single trophy.
Liverpool's lack of silverware and Barcelona's long-term vision are "too attractive" for the South American star to snub advances from his long-term suitors. His decision to swap England for Spain has also been encouraged by his family members, reports Goal.com.
Coutinho signed a new five-year deal in January 2016. His current deal has made him the highest earner at the club with a weekly wage of £150,000 ($202,543). Liverpool are ready to keep him at the club by offering him improved wages and also providing better incentives in order to continue at Anfield.
It remains to be seen whether Barcelona will improve on the offer they made in the summer. Goal.com claims if Liverpool receive a strong proposal, a deal could be concluded in January.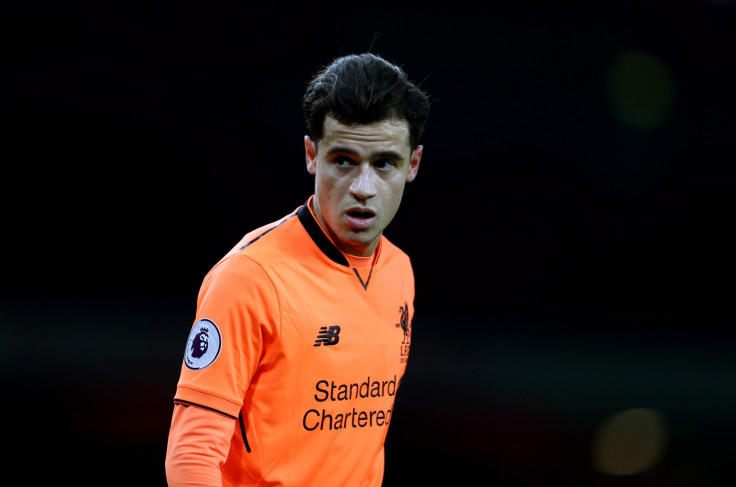 Meanwhile, The Times reports that Coutinho has already played his last match in a Liverpool shirt. He last featured in his side's 2-1 win over Leicester City on 30 December. The playmaker was absent from Jurgen Klopp's side's victory over Burnley on New Year's Day with a minor thigh injury.
Coutinho is also likely to miss the Merseyside derby against Everton in the third round of the FA Cup on 5 January. The Times suggests that Liverpool will let their highest earner leave if Barcelona submit a bid of around £133m ($180.8m), which will be a British transfer record.
The Reds star will not be able to play in the Champions League this season if he leaves Liverpool for Barcelona. He is still keen on leaving his current employers in the ongoing transfer window and has already informed Klopp's side that he has played his last match for the club.
Klopp has been asked about Coutinho's links to Barcelona on numerous occasions in recent times, but he has refused to discuss the ongoing saga.
"I try to be honest, but you know that in January and all the next transfer windows I don't talk about that. Phil especially," the former Borussia Dortmund manager explained.
"Something has happened at our club already [Virgil van Dijk signing]. The only thing I am interested in is how is Phil playing at the moment?
"I was really happy about the last few performances and his impact. He showed his character in the games and in the training sessions. He was spot on. That is what I am interested in. All the rest I can't and I am not interested in talking about because if I open the door you [the media] will run all the way through.
"In my business it makes absolutely no sense to talk about things that could maybe happen because that creates stories that are 90 per cent of the time not true. Why should I do that? I will never do it."