The door has been completely shut on Liverpool pursuing prolific striker Mario Gomez, with the striker confirming today that he has penned a new deal to stay with Bayern Munich until 2016.
The Reds had long been targeting Gomez, who has so far scored 34 goals in 36 appearances for Bayern this season.
Towards the end of last year, Liverpool were once again connected with the star, but since his form has blown the opposition out of the water at Bayern, the German outfit have worked hard to get their prized possession to commit for the long term.
"I have always said that FC Bayern are a fantastic club and I am happy here," Gomez told Bayern's website as he confirmed the deal.
"I see the best sporting prospects here and so I am delighted that the new contract has now been signed.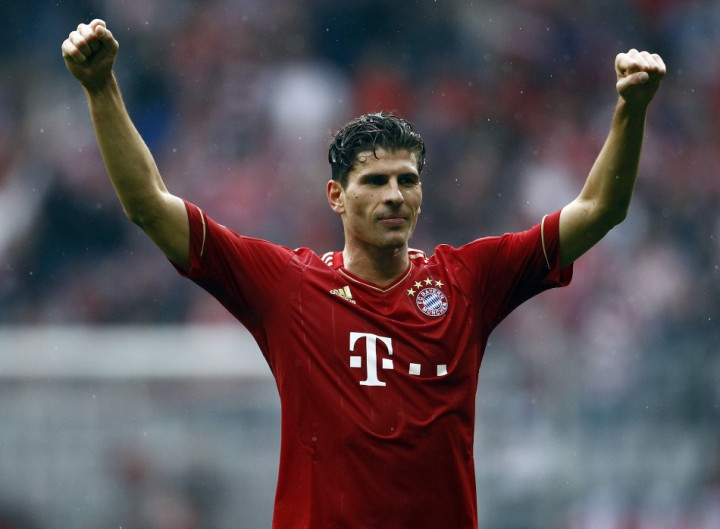 "I am convinced that we are going to achieve a lot in the coming years and I want to make my contribution."
Liverpool will no doubt be on the lookout for a striker this summer, with the side boasting some of the worst conversion rates in the Premier League this season.
Andy Carroll has so far failed to set the Premier League on fire, despite having a successful time at Newcastle before he made the move to Merseyside in January 2011.
And Luis Suarez has become heavily relied on in all areas up front, and though he has scored 12 times this season, with the likes of Jordan Henderson and Stuart Downing coming up short since their moves to the club, the Uruguayan is struggling to carry the side.
And with recent speculation connecting Suarez to a move away from the club, Gomez would be just the kind of player that Liverpool could use, with the 26 year old already established and able to deliver almost a goal a game.
But if the club were planning on having another go for the Germany international, they will have to look elsewhere this summer, with Bayern building the side around him and challenging for Champions League honours both this season and likely the next.