Ian Wright believes Luis Suarez should snub Arsenal and remain with Liverpool this season. The former Gunners' striker believes the Uruguayan should be patient and wait for the right time to move to a new club.
"I'd welcome him at Arsenal with open arms. But if I was Suarez, when you look at everything, it does seem strange he would want to go to Arsenal. I would give Liverpool another season," Wright told BBC Sport.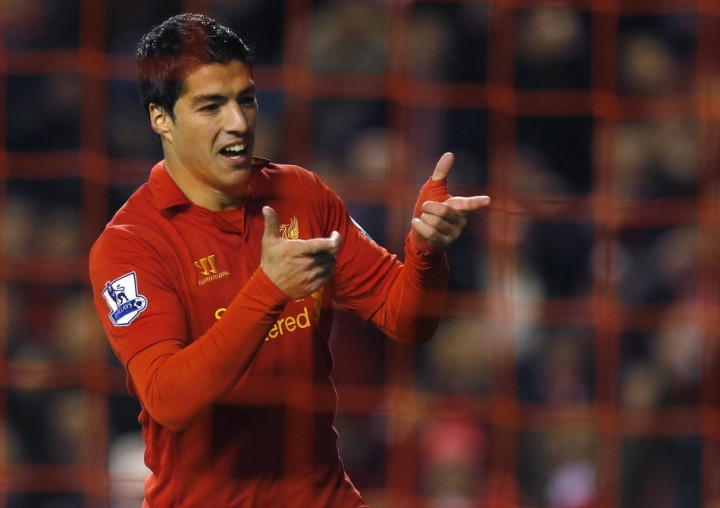 Wright, 49, rated by fans on the club's website as the fourth greatest Gunner in the history of the club, scored 185 goals in 288 appearances between 1991 and 1998. And the ex-England international who netted nine goals in 33 games fokr his country highlighted Liverpool captain Steven Gerrard's comments on the Suarez transfer saga.
The Reds' legendary midfielder had earlier said that while he understood Suarez's desire to move to a new club and challenge for trophies, he did not think that aim could be achieved by moving to north London. The 33-year-old said the lack of world-class players at the Emirates means the South American will remain on the fringe of the top-four of the Premier League.
"Gerrard is not someone who comes out and says things flippantly. If you look at Arsenal - not won anything in eight years, just challenging for fourth place, not really any players there who will make him say 'I'm going to play with him and him' - Gerrard has got a point," Wright explained.
However, having said all of this, Wright also admitted that if his former club were ever going to bid for Suarez, now would be the right time. The former Ajax star is a proven goal scorer but he does seem a magnet for controversial incidents on the pitch.
The 26-year-old is banned from the first six games of the new season after biting Chelsea defender Branislav Ivanovic in a Premier League tie at Anfield last year. This follows an eight-match ban, during the 2011/12 season, for racially abusing Manchester United left-back Patrice Evra.
Wright believes two such major incidents, in the space of a couple of seasons, have led to reservations on the part of several top clubs, who would otherwise queue up to sign him. Indeed, Suarez was heavily linked to Spanish giants Real Madrid with Marca believing a deal was done.
However, the fact that the Santiago Bernabeu club have made no approach, despite a striker vacancy in the Spanish capital (following the sale of Argentina international Gonzalo Higuain to Napoli) suggests Wright has a valid point.
"Suarez is a world-class striker and if he didn't have all the baggage around him, I feel the Barcelonas, Real Madrids and Bayern Munichs would be sniffing around. That's why I believe Arsenal should try to bring him in - because I feel it's the only time they could get someone like that," he concluded.