Dietmar Hamann has called on Liverpool to release Uruguay striker Luis Suarez this summer, despite the South American's reported change of heart regarding a transfer.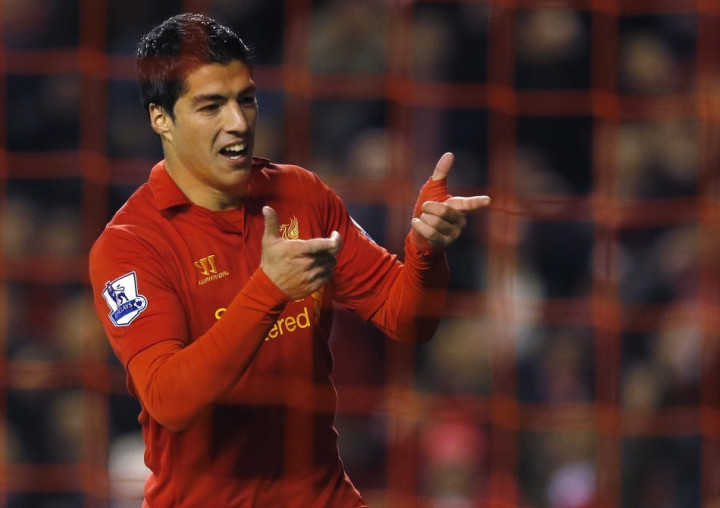 The 26-year-old former Ajax star has spent much of the summer so far trying to engineer, very publically, a move from Anfield to Arsenal. However, reports from Uruguay now claim that Suarez has decided to stay with the Merseyside outfit; he claims to have changed his mind because of "the affection of the people".
Hamann, who played for Liverpool between 1999 and 2006 (winning the FA Cup, the UEFA Cup and, most famously, the Champions League) believes keeping Suarez at Anfield now will only threaten the club's stability.
"He has disrespected the football club, and the history and the heritage of the club. I think the club will be better without him and I don't think the team will be worse off without him. In football you need a team. One player doesn't make a team, one player doesn't make a football club," the former German international explained.
Liverpool boss Brendan Rodgers and club owner John W Henry have been very clear about their no-sale stance, despite Arsene Wenger being equally confident he can convince the Reds to sell their prized striker.
Suarez's value to Liverpool was clearly evident last season - the striker scored 23 goals from 33 Premier League starts to lead the Reds to a top-half finish. Nevertheless, despite his heroics the club will be without continental competition this year, as Rodgers continues his rebuilding project.
"As we have seen in the past, the likes of [Fernando] Torres, [Kenny] Dalglish, [Robbie] Fowler, [Ian] Rush, [Michael] Owen have all left and the club carried on. Most important is a good team and the man who is in charge," Hamann continued, dismissing suggestions of an implosion at Anfield this season if Suarez were to be sold.
Behind the scenes though, there is evidence Rodgers is preparing for life without Suarez. Liverpool have moved swiftly in the summer transfer market and the arrival of Spanish attacking duo Luis Alberto and Iago Aspas has not gone unnoticed.
The fact the Northern Irishman should, hopefully, be able to call on a fully fit Fabio Borini is another bonus, as is the pre-season form displayed by Brazilian attacker Philippe Coutinho. All said and done though, the loss of a world-class striker like Suarez will affect any team, meaning that if Suarez does indeed leave (this summer or the next) it will be for a massive fee.