Former Liverpool midfielder Steve McMahon believes Uruguayan international Luis Suarez remains eager to leave Anfield and could look to force a move next summer, if not in the winter transfer period.
"You don't know whether you can trust him. If he had the opportunity to jump ship, do you think he'd do it? The obvious answer is yes. He's just biding his time. He wants to get another good season under his belt and then he'll see what opportunities there are to leave Liverpool [next summer]," McMahon told talkSPORT.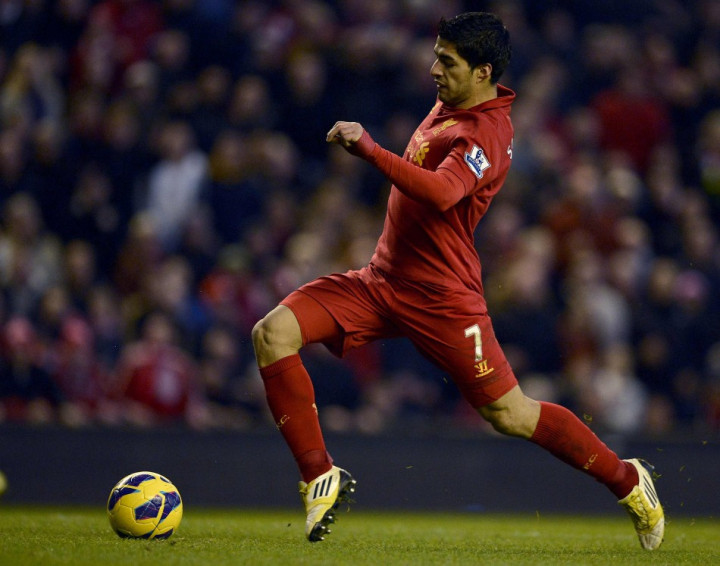 Suarez was the subject of sustained interest from Arsenal this summer, with the Gunners bidding over £40m to sign the 26-year-old. However, Rodgers and Anfield chiefs remained adamant they would not sell their star striker, particularly to a domestic rival. Liverpool owner John W Henry also weighed in, declaring that he would not sanction the sale to the north London side. There was also talk of a bid from Real Madrid, with Spanish publication Marca hinting at agreements between the two clubs.
By the end of the transfer period though, Suarez admitted he could not fight against his employer's wishes and declared himself content to stay at the Merseyside club for one more year, saying: "I said I wanted to play in the Champions League, but when that didn't happen, I knew I'd be happy with life to have my future at Liverpool."
The South American has not featured so far this season; he is serving the second part of a 10-match ban imposed last season, for biting Chelsea defender Branislav Ivanovic. The former Ajax star should be eligible to play for Liverpool when arch-rivals Manchester United visit Anfield for the second time already this season, in a Capital One Cup tie.
David Moyes' visited Anfield on 1 September for a Premier League tie and lost 1-0 after an early Daniel Sturridge goal.
Brendan Rodgers Defends Fabio Borini's Loan Move
Meanwhile, Rodgers has backed Liverpool's decision to send Italy striker Fabio Borini on loan to Sunderland. Borini joined Liverpool in 2012 but has struggled to establish himself in the first team.
"It's just to get games. He had a stop-start season last year with his injuries and I just felt this year he needed to go and play football," Rodgers explained.
"With Daniel Sturridge, Luis Suarez, Iago Aspas and some of the other attacking players, that might have been limited. I have a real belief in Fabio - he is a talent and we've seen that on occasions, but he needs to be playing regularly to demonstrate that talent," the former Swansea City boss added.