Liverpool Football Club have finally confirmed the loan signing of Turkish international Nuri Sahin from Spanish champions Real Madrid, after a bit of a see-saw battle with rivals Arsenal for the 25 year old central midfielder's services.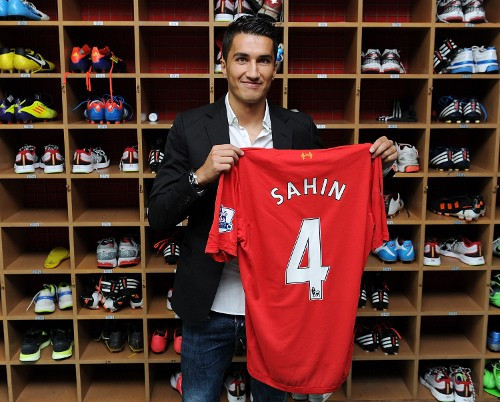 "It makes me proud to have joined such a big club like Liverpool Football Club. After the first conversation we had, I was left impressed by Brendan Rodgers. He told me about how he wants to play football and what the goals are he wants to reach with Liverpool. I am looking forward to meeting the fans. I hope it will be a nice year with trophies," Sahin said, upon signing the contract.
The Turk becomes the Reds' fourth signing of the season, after Italian striker Fabio Borini, Welsh midfielder Joe Allen and Moroccan winger Oussama Assaidi.
Sahin joined the Santiago Bernabeu club last season, from German champions Borussia Dortmund, and was tipped to become a key member of Jose Mourinho's plan to return Madrid to the top of Spain and Europe. Unfortunately for Sahin, he was injured when he arrived at the Spanish capital and since his recovery he has not found form enough to depose Spaniard Xabi Alonso or German Sami Khedira from Los Blancos' starting line-up. Mourinho remains fond of the player though and sanctioned a loan move, hoping that regular first team football at another top-level club could help him re-discover confidence.
In his first interview with the club's Web site after signing on, Sahin spoke about the connection between Rodgers and Mourinho (the two worked together while at Chelsea) and also admitted to having been influenced in his decision by Xabi Alonso, who played for the Reds between 2004 and 2009.
"We spoke and he told me that English football is the best to enjoy as a footballer. He also told me about how he and Brendan Rodgers worked together at Chelsea and that he's a good coach and person," Sahin explained, adding, while talking about Alonso, "Xabi is a person who really cares about football. He's in love with football. When he heard Liverpool were interested in me, he started telling me about Liverpool. He was saying, 'Go there, you will love it. The fans will take care of you and love you' and things like that."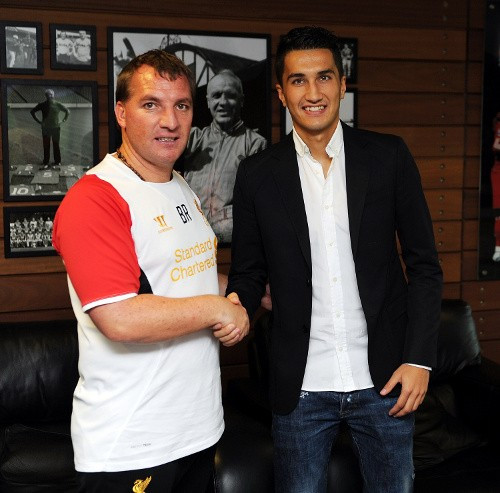 Incidentally, Sahin also revealed he was actually at the Ataturk Stadium in Istanbul, Turkey, on the occasion of the Reds' epic penalty shootout win against Italian giants AC Milan, in the 2005 Champions League final!
"I was in the stadium in Istanbul. It was my first taste of Liverpool. That year, I won the European U17 Championship with Turkey, so we were invited by the Turkish Football Federation to watch the game," the midfielder explained, adding, "We were sitting near to where the Liverpool fans were and it was just a crazy, crazy night. It was then I saw what football and Liverpool Football Club means to the people."